How Do You Use Your Hands? 1-18-20
When I was in school, gym class was hard. I had an eye condition that I was not aware of at the time. I would see the ball where it actually was at. Most people see a moving ball where they expect it to be. That is what allows people to catch it. For most people, their eyes and minds do all the calculations automatically. For some of us those calculations never occur. It means that we cannot trust our eyes to help us catch the ball.
I admire those who have great athletic abilities. But I have concerns about those who make sports their god. For some of them, if you do not honor their god by playing perfectly they will mock and ridicule you. Those kind of people are still know as jerks decades later, while most have forgotten that some of us were not so good at sports all those years ago. I think most people like sports but are not jerks about it either. Dads, if you are raising kids to be jerks about sports you have a lot bigger issues than can be solved with a ball. I pray Christ can help you to resolve them.
For those of you who are like me- not so good at sports- realize that God has gifted you in other ways. Find what you can use and use it for his glory. Christ isn't like the school yard bully. He loves you no matter how talented you are. I wrote this poem and I hope it gives some encouragement to those who are trying to find out what their talents are.
I didn't catch the ball as he threw that pass
If I had I knew that moment wouldn't last
I was the easy out before 1st base
I was the first one tagged when we played chase
They thought I couldn't use my hands
But I could catch a wrench and fix a car
spin a stuck lid off a mason jar
Plant a tree and cut one down
As I help the neighbor clear across town
I know how to use my hands
I can skin a pig
and drive a Cat
Move that dirt
and put it back
I know how to use my hands
I can drive a nail with just 2 blows
build a house and move it home
Start a tractor that has sat for years
Jump in a semi and shift the gears
I know how to use my hands
These hands can hold a baby
and his momma too
She looks at me and says
I want him to grow up to be like you
Teach him to use his hands
To open God's word and live it out
To show the whole world what its all about
To know how to use your hands
The above poem speaks of using one's hands, but not all hands are usable. Joni Eareckson Tada was paralyzed in her youth and still went on to become an artist, author, and radio host. She used her talents to speak of Jesus Christ. Colossians 3:17 says, "And whatever you do in word or deed, do all in the name of the Lord Jesus, giving thanks through Him to God the Father." (NASB) I Corinthians 10:31 says, "Whether, then, you eat or drink or whatever you do, do all to the glory of God." (NASB) No matter who we are, we can bring glory to God. We all have purpose in life. www.southtownchurch.com
God's Winter Mercies 1-3-22
I recently shared a meme with the picture of a farmer chipping ice out of a water tank as the cattle watched him. The words said, "If you 'love winter' there's a 99% chance you don't have livestock." I had to chuckle. I grew up on a farm with a lot of livestock. I remember saying how much easier winter was once I no longer had livestock to care for. Ironically, now this year, we have chickens and a pig to care for.
As a teenager, I experienced a winter where it stayed multiple digits below zero for weeks. We had the tractor parked inside out of the wind, but still struggled to get it started each day. Then we had to go around and thaw out the water supplies for the livestock before doing the rest of our chores. Often the gates would be froze shut so we could not even drive into the pens. If a water line broke, it would create a massive ice sculpture if it did not freeze shut. The cold was a challenge.
As challenging as the cold was, having to scoop snow provided an additional challenge. Still, snow could be a blessing. We could push snow piles up to block the wind and protect the livestock. The snow could also insulate the ground so that the water lines that were buried would not freeze as easily. The snow also kept the pens colder so that they did not thaw and turn to mud. It also proved a safer surface to walk on than glare ice. This reminds me of Psalm 147:16 where it says, "He gives snow like wool; He scatters the frost like ashes." (NASB)
Not only is snow white like some wool, it insulates like wool. Snow can be a blessing and I can be grateful for it. I am also thankful when it melts. A few verses later we can read in Psalm 147:18, "He sends forth His word and melts them; He causes His wind to blow and the waters to flow." (NASB) In the middle of winter when the days are short, it is good to know that spring time will come and the snow will melt. I also know that even in the middle of winter, God can send a warm day to give us a break from the cold. These changes in weather are a reminder of his grace and his power.
Although his power can be seen in the winds of a blizzard and the thunderstorms of summer, his power is also seen in the cold. Vs 17 says, "He casts forth His ice as fragments; Who can stand before His cold?" (Psalm 147:17 NASB) Vs 15 tells us that all these things happen at his command. "He sends forth His command to the earth; His word runs very swiftly. (Psalm 147:15 NASB)
All of this talk about cold, snow, and the power of God is in the context of another truth found in the same Psalm where it says, "He does not delight in the strength of the horse; He does not take pleasure in the legs of a man. The LORD favors those who fear Him, Those who wait for His lovingkindness." (Psalm 147:10-11 NASB)
God is powerful, so he is not impressed with our power. Instead he delights in our reverent fear of him as we look to his love and kindness. That is why we need to believe in his son and the love he showed in coming to this earth to die for our sins. John 3:16 sums it up well, "For God so loved the world, that he gave his only begotten Son, that whosoever believeth in him should not perish, but have everlasting life."
When you see the power of the cold, remember God's mercy in sending snow and eventually melting that snow. Then remember the mercy of God in sending his son.
Giving is More Than Gifts 12-20-21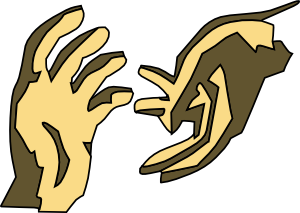 Christmas time is a wonderful time of the year to put giving into practice. As we give gifts, we should do so without selfishness. Unfortunately it is easy to get into the rut of tradition rather than the spirit of giving. To further complicate matters, if we were to give an expensive gift at Christmas the recipient would likely want to give us an expensive gift in return. For this reason my siblings and I decided years ago to stop exchanging gifts.
That does not mean, however, that we do not still look out for each other. My little brother recently dropped everything to come and help me when my truck broke down. About a week later, I made time to help my other brother and his family move to a different house. These things mean way more than wrapping and exchanging fruit baskets on Christmas.
Helping others and giving to others comes with a personal cost. It is often easier to just buy a present than to actually put others interests ahead of our own. Setting aside selfishness and realizing that others are more important than we are is what giving should be about. This sort of attitude should not just come out at Christmas. It should be how we live our lives.
We live in a world were selfishness is quite common. Christians however should be characterized by giving rather than selfishness. In his letter to the Philippians, the Apostle Paul wrote, "Do nothing from selfishness or empty conceit, but with humility of mind let each of you regard one another as more important than himself; do not merely look out for your own personal interests, but also for the interests of others." (Philippians 2:3-4 NASB)
It is not always easy to live such an unselfish life. Thankfully Jesus Christ set the perfect example for us. In Paul's letter to the Philippians he continues by reminding us that we need to be like Christ as we set aside selfishness and put others ahead of ourselves. He says, "Have this attitude in yourselves which was also in Christ Jesus, who, although He existed in the form of God, did not regard equality with God a thing to be grasped, but emptied Himself, taking the form of a bond-servant, and being made in the likeness of men." (Philippians 2:5-7 NASB)
Jesus did not have to grasp at equality with God. He already had it. Further he did not just leave the comfort of a warm house to help others, he left heaven. Then he emptied himself of so much of his glory in order to become a servant. Jesus humbled himself enough to be born and laid in a manger. Then he grew up and gave his life for our sins. We too should regard the needs of others and help them.
Christmas is a great time to remember how Christ put others ahead of himself as he was born as a baby. It is also a great time for us to follow his example and to do more for others than just giving a trite gift. We should actually spend time and show them we care. Jesus left heaven and spent time here on earth. We can leave our places of comfort and spend time with those who need our help as we view them as more important than ourselves. We definitely ought to view Christ as more important then we are and follow him.
Son of Man at Christmas 12-6-21
It is the holiday season. Toys are on sale, decorations are going up, and there may be a Christmas tree shortage. As exciting as all of these things are, they are not part of the true meaning of Christmas. Christ-mas is about the incarnation of Christ. Incarnation is a fancy word that means that God became a man.
Although Jesus is God, he often referred to himself as the "Son of Man." This title a reminder that God so loved the world that he came to this earth as a human baby and then grew into a man who would die for our sins- it was also a reference to a very important Old Testament prophesy. About 500 years before Christ was born in Bethlehem, Daniel wrote about him. In fact, in chapter 9, Daniel tells the date when the Messiah would appear. That date lines up with the time of Jesus Christ. Yet, two chapters before that, Daniel tells about the power and glory of the one who would come and in so doing, he speaks of the "Son of Man."
"I kept looking in the night visions, And behold, with the clouds of heaven One like a Son of Man was coming, And He came up to the Ancient of Days And was presented before Him. "And to Him was given dominion, Glory and a kingdom, That all the peoples, nations, and men of every language Might serve Him. His dominion is an everlasting dominion Which will not pass away; And His kingdom is one Which will not be destroyed. (Daniel 7:13-14 NASB)
Notice how Daniel describes Christ here. He is like a Son of Man. He is the son of mankind through Mary, but he is also the son of God through the Holy Spirit. He is fully God and fully man, so he is not just any son of man. But notice as well that this "Son of Man" comes with the clouds from heaven. This is a reminder that Jesus is God come from heaven to become a man- the very definition of the incarnation. Notice as well that he was given the authority to rule as king over all the world and that authority would last forever.
As we read Daniel's prophesy, we understand that when Jesus used the title "Son of Man" he was reminding those who were familiar with the book of Daniel that the time was right for the Messiah to appear and that the Messiah would have the everlasting authority as the king of the world. By using that title, Jesus was laying claim to that authority. Once we understand that he is God become man, that claim should not surprise us.
As we celebrate his birth, let us not forget his authority. Let us also remember that when he set aside so much of his majesty in heaven he stayed filled with grace and truth (John 1:14). That grace led him to die for our sins and to extend his offer of salvation to all who believe in him. That means if we believe he is the one Daniel spoke of and recognize the authority he has, then we can be part of his eternal kingdom. "For God so loved the world, that he gave his only begotten Son, that whosoever believeth in him should not perish, but have everlasting life." (John 3:16 KJV)
In order to have that everlasting life, we must believe in him. He is the only way. The way in the manger leads to the cross, and the cross leads us to King Jesus. "Jesus said to him, "I am the way, and the truth, and the life; no one comes to the Father, but through Me." (John 14:6 NASB)
Showing How Love Looks 11-22-21
I wish you all could meet my brother, Dustin. He can fix almost anything and he can build a lot of stuff. He is the sort of guy you hope to have around if you are having trouble and need a creative solution. My other brother recently brought his four wheeler to him to have it repaired and he had it running great in about 10 minutes.
It is one thing for a man to have that kind of talent. It is another thing for him to use it for others. The brother who had the four wheeler fixed wanted to pay him, but he refused because that is just what he does. When the transfer case went out of my pickup near Beaver Creek and I called him, he dropped what he was doing to come to my rescue and haul my broken pickup back to Worthing. (He lives near Pipestone).
He doesn't just do those sorts of things for his brothers though. His friends and neighbors know they can call on him for help. The same night that my pickup broke down, my wife was also stranded on the side of the road and I was on my way to help her.
I called my brother to rescue me, but first I called my friend Mic to rescue my wife. He is just like my brother. He dropped everything and came to help. He stopped where I was waiting for my brother and picked up the parts that my wife's van needed, brought them to her, installed them, and ended up coming into Worthing right after we did.
Dustin and Mic both love the Lord (the first and greatest commandment of all) but they also love their neighbors (the second greatest commandment). All their talents could not create a good testimony of their Christian faith if they were not putting their love into practice.
James 2:15-16 says, "If a brother or sister is without clothing and in need of daily food, and one of you says to them, "Go in peace, be warmed and be filled," and yet you do not give them what is necessary for their body, what use is that?" (NASB)
I have let you know how wonderful I think these two men are, but they are not perfect. I know each of them has their faults. That is why they trusted Christ. He forgives their sins and cleanses them from all unrighteousness. They would both tell you how wonderful Jesus is and that unlike them, Jesus is perfect. He is kind, righteous, sinless, just, compassionate, powerful, loving, merciful, completely honest, and trustworthy. Jesus is also God.
So if we were to tell people how wonderful God was, but yet he didn't do anything for us, would people be likely to listen to us? Let us not forget that Christ holds the creation together (Colossians 1:16-17). Further he provides for our needs.
"Consider the lilies, how they grow; they neither toil nor spin; but I tell you, even Solomon in all his glory did not clothe himself like one of these. "But if God so arrays the grass in the field, which is alive today and tomorrow is thrown into the furnace, how much more will He clothe you, O men of little faith! "And do not seek what you shall eat, and what you shall drink, and do not keep worrying. "For all these things the nations of the world eagerly seek; but your Father knows that you need these things. "But seek for His kingdom, and these things shall be added to you.(Luke 12:27-31 NASB)
As if that were not enough, He loved us so much that he died for our sins before he rose again. As wonderful as so many of my friends and brothers are, Jesus Christ is even more wonderful. "For God so loved the world, that he gave his only begotten Son, that whosoever believeth in him should not perish, but have everlasting life." John 3:16.
The Mount of Resurrection 11-8-21
Long, long ago, my great great grandfather immigrated to this area from Germany. I am told that he was buried in a cemetery south of Lennox. I have not found his grave, and I still do not know if his gravestone has the name "Mueller" or the more Americanized "Miller" that later generations adapted. He was buried there over a hundred years ago, far, far away from the land where he was born.
In the book of Genesis Joseph asks that his bones not remain in Egypt. During the Exodus they are carried back to the promised land. Some people are very concerned about where they are buried. Others don't really care much at all.
Just east of Jerusalem there is a mount where many people wanted to be buried. It is estimated that in this location there are up to 150,000 tombs. This cemetery is located on the Mount of Olives and was started about 1000 years before the time of Christ. Thus during Jesus' ministry there were already people buried there.
Although Jesus would often contend with the Pharisees, they did agree on one very important teaching. They both affirmed the resurrection of the dead. That is why so many wanted to be buried on the Mount of Olives. Jewish tradition suggests that those who are buried on the Mount of Olives would be the first to rise from the dead. The prophet Zechariah's writings may have been where this tradition originated. He wrote:
"Then the LORD will go forth and fight against those nations, as when He fights on a day of battle. And in that day His feet will stand on the Mount of Olives, which is in front of Jerusalem on the east; and the Mount of Olives will be split in its middle from east to west by a very large valley, so that half of the mountain will move toward the north and the other half toward the south." (Zech 14:3-4 NASB)
The next verse then speaks of God coming and all the holy ones with him.
Knowing that Jesus is the promised Messiah- God come to save us, it should not surprise us that he spent a lot of time on the Mount of Olives. In fact, it was on that very mount that he was asked by his disciples, "Tell us, when shall these things be? and what shall be the sign of thy coming, and of the end of the world?" (Matthew 24:3). It would have been exciting to get to ask Jesus that question while sitting on the mountain that he would one day split in two.
It is just as exciting though, to know that if we believe in him, we do not have to be buried on that mountain. No matter where we are, he will find us, raise us from the dead and give us eternal life. "For the Lord Himself will descend from heaven with a shout, with the voice of the archangel, and with the trumpet of God; and the dead in Christ shall rise first. Then we who are alive and remain shall be caught up together with them in the clouds to meet the Lord in the air, and thus we shall always be with the Lord." (I Thessalonians 4:16-17 NASB)
Jesus is coming again. We must be ready. Regardless of if it is before or after we die, if we trust him, we will be with him for eternity, "for God so loved the world, that he gave his only begotten Son, that whosoever believeth in him should not perish, but have everlasting life." But those who do not believe will not have that wonderful experience. Jesus warned, "And then will I profess unto them, I never knew you: depart from me, ye that work iniquity." (Matthew 7:23) The good news is that if we believe in him, we never have to hear those words, because he promised, "All that the Father gives Me shall come to Me, and the one who comes to Me I will certainly not cast out." (John 6:37 NASB).
Battling In the Word War 10-26-21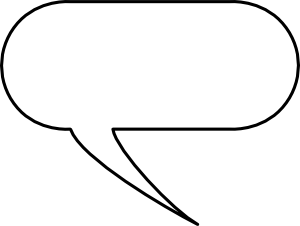 Not all wars involve physical weapons and literal death on battlefields. I grew up during the "Cold War" with the USSR. Throughout my life, I have seen many people get hot under the collar over cold wars of opinion. I have even found myself on that battlefield from time to time. Today, we are seeing that the wars of words are becoming more and more heated.
Psalm 140 speaks of evil and violent men who continually sir up wars. The weapons that they use are not guns or swords. They are words. "They sharpen their tongues as a serpent; Poison of a viper is under their lips. Selah." (Psalm 140:3 NASB)
The Psalmist asks the Lord for protection from them. It is a reminder that although sicks and stones may break our bones, words DO actually hurt us.
In the battle of words a lot of mean statements are made. People are called names, but worse yet, they are often given labels that they do not deserve. This often comes in the form of slander. Psalm 140 addresses this as well. "May a slanderer not be established in the earth; May evil hunt the violent man speedily." (Psalm 140:11 NASB).
In Psalm 140 the words of others are condemned, but then we come to Psalm 141. In that next Psalm, we find some self reflection. The writer has already pointed out in Psalm 140 that words can be dangerous weapons of war. But now he is concerned about how he uses his own words. In his prayers he asks, "Set a guard, O LORD, over my mouth; Keep watch over the door of my lips."
It is easy to notice when the hurtful words of others damage us. It is not always so easy to know when my words hurt others. That is why it is important to ask for the Lord's help. When Jesus came to this earth he emptied himself of so much of the glory he had in heaven. He stayed filled with grace and truth (John 1:14). We should ask him to guard our words so they too are characterized by grace and truth.
It is very tempting to get caught up in the battle. It is not wrong to share our opinions or to have debates. Wars are often avoided by the exchange of dialog that helps each side understand the other side better. That is what diplomacy is all about. But when words are sharpened and used with violence, diplomacy has been set aside for war. This can even happen online.
My wife has a distant relative who we are online friends with. We often disagree with her on a variety of subjects, but she is consistently polite and respectful as she shares her opinions. We have had some great online conversations as we better understand her perspective and she better understands ours. Never have I felt at war with her.
I have however seen situations where different perspectives have not had such a positive result. We cannot always control how others respond, but we can set a guard over our own responses. We live in a world where opinions are shared openly and that is not all bad. Still, we need to be careful as Christians to ask for God's help in how we share our words so that we speak with grace and truth.
We can expect to fall short from time to time, but when we are reproved and the reproof is deserved, we should own up to it and ask forgiveness. Then we should also be willing to grant forgiveness when someone else breaks the cease fire in the war of words.
No Anger At Sundown 10-11-21
Although I love the beautiful fall colors, I do not love the shorter days. I love the summer when daylight lasts well past 9:00 at night. It allows a lot more time to get things done outside. It also gives more time to be angry. Ephesians 4:26 says, "BE ANGRY, AND yet DO NOT SIN; do not let the sun go down on your anger." (NASB) I make the comment about more time for anger with my tongue in my cheek because that verse has so often been misapplied.
Many couples have quoted that verse with the thought that they cannot go to bed without unresolved conflict. If we were to apply it in that manner, then we would have to resolve the conflict by 5 p.m. in December, but could wait until after 9 p.m. in June. The point is that if you are unwilling to go to sleep with unresolved conflict you are likely already past sunset.
The problem, however, is that the verse does not say anything about resolving the conflict. Instead it is talking about setting aside the anger. Diplomacy is necessary because of conflict, but anger can often interfere with the diplomatic process. The Ephesians passage reminds us that it is possible to be angry and yet not sin, but that there is a time to set aside the anger.
Consider a married couple that argues late into the night and refuses to go to sleep without resolving the conflict. It is difficult for diplomacy to work well when one or both parties are tired. A resolution will be much more likely in the morning after both are rested.
In order to obey the command not to let the sun go down on our anger, all we have do is to set aside our anger and go to sleep. It is not unusual to wake up the next morning and then be able to see the other person's perspective much more clearly. It is also not uncommon to wake up the next morning and realize that what you were so passionate about in your tired state does not really matter.
There are times however that this issue does still matter and must still be resolved. By setting aside anger and getting some sleep it gives time for contemplation before a renewed attempt at solving the issue. If it still cannot be solved, it may be time to bring in a moderator. It is much easier to recognize the need for such help if anger has been set aside. It will also make it easier to be able to listen to any recommendations that the moderator may make.
The command to "be angry, and yet do not sin; do not let the sun go down on your anger" allows for a check and balance upon our anger. It is not always wrong to be angry, but unchecked anger can easily lead to sinful responses. Those sorts of responses are especially likely at night when we are tired. If you find your anger rising after the sun sets, then step away from the conflict and set that anger aside until the issue can be worked on another day.
Sometimes however, just setting aside our anger is all that is needed. For example I may have been justified in my anger about an issue that led to conflict, but still allow that anger to stand in the way of a resolution. My anger may be what is keeping me from letting go and offering forgiveness to the offending party. If the other person is repentant, then I need to let go of that anger and forgive. The end of the day is a time to remind me of what I need to do.
The scriptures have the answers for how to most effectively deal with day to day problems, but we must look at what those scriptures are actually saying, not at how they are often misapplied. Our anger may not even lead to a confrontation. We may simply be stewing about an event that happened earlier in the day. At the end of the day, let it go. Do not fall asleep dwelling on it.
Life With a Solid Foundation 9-26-21
My wife's folks are planning to move a house onto a lot that they recently purchased. It is an older rambler, but it is in good condition and has nice curb appeal. They are looking forward to adding an addition and attached garage onto it. They bought it from a house mover, so it is currently sitting on beams. Thankfully a wind storm has not blown it off its stands.
The house movers are professionals, so they know how to support it during this time, but what they have done is not a long term solution for the house. It needs to be set onto a solid foundation.
My father-in-law hired a local cement contractor to make that new foundation. They poured footings deep into the ground. They had to be deep enough so that the cold winter frost would not move them. They also had to be strong enough to carry the weight of the house.
After the initial footings were poured, they carefully set up forms for the walls. They installed metal reinforcement rod and were careful to make sure the walls were straight. They even installed concrete window wells. These window wells should last over a lifetime. Furthermore, since they are connected to the main wall, they will add structural strength to this basement foundation.
As the house movers bring the house to the site, they will be placing that old house onto a new foundation that will be solid. If the foundation were not solid, the house could sink or even twist. Soon the floors would be uneven and structural wood could break. Walls would crack and doors would not close right. If things got bad enough the house could become unlivable. A solid foundation is very important.
People have understood the importance of a solid foundation for thousands of years. In fact, Jesus used the illustration of building a house on a rock (solid foundation) to show the importance of obeying him. He said:
"Therefore whoever hears these sayings of Mine, and does them, I will liken him to a wise man who built his house on the rock: "and the rain descended, the floods came, and the winds blew and beat on that house; and it did not fall, for it was founded on the rock."But everyone who hears these sayings of Mine, and does not do them, will be like a foolish man who built his house on the sand: "and the rain descended, the floods came, and the winds blew and beat on that house; and it fell. And great was its fall." (Matthew 7:24-27 NKJV)
Imagine you are sitting in your living room and notice that the floor is sloping downward. Then you go to the basement and find out that the wall is caving in. You quickly realize that you need to do some work on your house's foundation.
On the other hand, if you look at your life and realize it is falling apart, perhaps it is time to see what kind of foundation you have built your world upon. If your foundation is Jesus Christ, then you are on solid ground for eternity. He said in John 3:16, "For God so loved the world that He gave His only begotten Son, that whoever believes in Him should not perish but have everlasting life."
It was not too late for my in-laws to put a new foundation under an old house. It is not too late for you to put a new foundation under your life and to trust Jesus Christ. "Nevertheless the solid foundation of God stands, having this seal: "The Lord knows those who are His," and, "Let everyone who names the name of Christ depart from iniquity." (II Timothy 2:19 NKJV)
Kindness After the Storm 9-13-21
We first found out that a storm had hit Worthing when we got a text from a friend asking if we were alright. It was the last Saturday in August and we were hours away in a different state. The sun was shining. Worthing had just been hit with a deluge of rain, strong winds, and a possible tornado.
Our boys were at home without us. Fortunately, Crystal's sister had been made aware of the approaching storm and called them and told them to go to the basement. She was one more person in a list of people that were looking out for us. We quickly called our closest neighbors and found out that they had not been home either. One of them immediately checked on our boys and called us back to let us know they were okay.
My father-in-law had been visiting and was on his way back to our home when he heard that the storm had hit. He came back and was there hours before we got there. He just happened to have his chain saw with him and began to clean up our yard. Other neighbors stopped by to check on our boys and our house and reported back to us as we were driving home. We knew our boys were not alone. We also knew that when tragedy struck we would not be alone. We had friends and family and friends who are like family. We also had others praying for us. Most of all, we had the comfort that God was watching over our family and home.
It was already dark when we got home. It was raining again, branches were down, and streets were flooded. The electricity was off and the town was mostly dark. We would later find out that the road in front of our house had been blocked by trees. Someone had come along with a truck and pulled them out of the way so that the road was again passable.
By the next morning the electricity had still not come back on. We decided that during a time like this we should still have church, so we held services in the front foyer since there were more windows there to let in more light. We prayed for our community and wrapped up early so that we could work on the clean up.
As we went around town, we quickly realized that our little community was coming together. So many people were hauling branches that there was a long line waiting at the regular dump site. A business owner in town volunteered to let people dump branches on his bare lot. He even helped to unload and pile the branches with his skid loader. Since no one from the city was there to push up branches, others brought their loaders into town and helped push the piles back. Another man used his boom truck to reach dangerous branches and cut them down before they fell on others.
Children and adults gathered at the school grounds and began cleaning up that area. Others cleaned up the cemetery. People helped their neighbors. Trucks were driving around town pulling trailers. People were riding in the back of the pickups to load and unload the branches. It was a wonderful example of people following the second greatest commandment of loving their neighbors as themselves.
In a world of turmoil and division it is wonderful to know that there is still hope and kindness. Sometimes it takes a small tragedy to remind us of such blessings.
I do not always understand why God allows trials in our lives, but after this latest storm, I realized that sometimes the tough times we face reveal to us how blessed we really are. Although I feel bad for those with roof damage, crop damage, vehicles crushed by trees, and water in their basements, I do not look back on this storm with despair. I look back on it with thankfulness for all the blessings of a loving community.
Worship In Spirit and Truth 8-30-21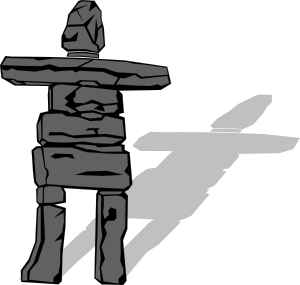 Oxford defines worship as "the feeling or expression of reverence and adoration for a deity." From a Christian perspective, that worship is to be reserved for God. As Christians we recognize that Jesus Christ is God become man. Thus as we worship God, we worship Jesus Christ.
Other men are not God and should not be worshiped. Paul and Barnabas had to address this when people wanted to worship them. They said, "Men, why are you doing these things? We are also men of the same nature as you, and preach the gospel to you in order that you should turn from these vain things to a living God, WHO MADE THE HEAVEN AND THE EARTH AND THE SEA, AND ALL THAT IS IN THEM." (Acts 14:15 NASB)
They were making it clear that only the true God who made heaven and earth should be worshiped. Sadly it is not just men that end up being worshiped. Often it is inanimate objects such as statues. Although statue worship is not as popular in our culture as it is in other cultures, it does have a certain appeal to it. It allows the worshiper to create his own god.
Creating our own gods is still very real in our culture even without statues. Instead many people create an idea of who their god is and worship that idea. They have created a god in their minds rather than upon their mantle. Some may even try to equate their god with the God of the Bible. There is a problem with that. We do not get to decide who the God of the Bible is. Since he created the heaven and the earth, he is real. We must allow him to define himself.
As Jesus talked with the woman at the well, he was talking to someone from Samaria- a region where the people mixed portions of the Old Testament scriptures with worship of idols. In other words they had distorted the reality of who the true God is as they worshiped. Jesus confronted this when he told her, "you worship that which you do not know." (John 4:22a)
It is not possible to know a statue or a god of our imagination. Although the statue may have a physical element, it does not have a spirit. You can know a lot about a statue but you cannot know the statue. A god of our imagination has neither a physical element or a spirit. That is why Jesus then tells her, "But an hour is coming, and now is, when the true worshipers shall worship the Father in spirit and truth; for such people the Father seeks to be His worshipers. "God is spirit, and those who worship Him must worship in spirit and truth." (John 4:23-24 NASB)
The spirit is the part that forms the emotion, intellect, and will. It is the part capable of thought and of love. A statue or an imagination cannot love us back or respond with logic to our prayers. The true God can do all of these. Further he has given us his words in the Bible. That is why we can worship him in both spirit and truth. That is why we can love him and be loved by him.
No Need to Hide in the Dark 8-16-21
When people find out that I am a pastor, it is not unusual for them to clean up their language while they are around me. Still it is easy for someone who is in the habit of using colorful language to let a word slip now and then. Thus I also get to hear a number of people apologize for using those words in front of me. It is almost as if they are concerned that I might tattle to God about their behavior.
I try to politely inform them that I'm not the one they need to be concerned about and that God already knows all they are doing and saying. In fact, God even knows what we are thinking. God knowing our very thoughts should drive fear into each of our hearts. It also drives home the reality of "all have sinned and come short of the glory of God." (Romans 3:23).
Knowing that God knows, can be frightening until we understand God's love, grace, and mercy. God loved the world so much that he gave his only begotten son that whoever believes in him should not perish, but have everlasting life. He loved us even though he knew we were sinners. "But God demonstrates His own love toward us, in that while we were yet sinners, Christ died for us." (Romans 5:8 NASB)
Some people act as if they are afraid that God will catch them sinning. Jesus did not come to this earth to catch us sinning. He already knew all men were sinners before he even came here. "For God did not send the Son into the world to judge the world, but that the world should be saved through Him. He who believes in Him is not judged; he who does not believe has been judged already, because he has not believed in the name of the only begotten Son of God." (John 3:17-18 NASB)
He did not have to catch us sinning to condemn us. We were already condemned before he ever came to die for our sins. But he loved us so much that he came anyway. All we have to do to reverse that condemnation is to believe in him. That means trusting him and recognizing he has the authority to be our Lord.
There is no reason to try to hide in the dark so that he cannot see our sin. Instead we need to come to the light and let our sin out in the open as we confess it and receive his forgiveness. 1 John 1:9 says, "If we confess our sins, He is faithful and righteous to forgive us our sins and to cleanse us from all unrighteousness." (NASB)
Sadly some people would rather have their sin than to have peace with God. That is why they continue to hide in the darkness rather than coming to the light of Christ.
"And this is the judgment, that the light is come into the world, and men loved the darkness rather than the light; for their deeds were evil. "For everyone who does evil hates the light, and does not come to the light, lest his deeds should be exposed."But he who practices the truth comes to the light, that his deeds may be manifested as having been wrought in God." (John 3:19-21 NASB)
Once we understand that Jesus already knows about our sin, there is no reason to hide in the darkness from him. Instead we should come to his light and fall before his mercy knowing he loved us enough to die for the sins that so many want to hide from him. We should desire to live for him instead of for sin. Knowing his mercy should cause us to know he will love us in spite of our sin. He will forgive us and let us be part of his kingdom if we believe. He promised, "All that the Father gives Me shall come to Me, and the one who comes to Me I will certainly not cast out." (John 6:37 NASB)
Full of Grace and Truth 8-1-21
About 30 years ago, a friend of mine had an old brown four door Oldsmobile that he bought from a little old lady. It actually looked like a grandma's car. Looks can be deceiving. Under the hood was a 455 Rocket big block engine. Songs have been written about that engine. It had a lot of power. It was fast.
My friend could have bolted on some fancy rims, covered it in chrome, and replaced the faded brown with a flashy paint job. Then the speed and power of that car would not have been as much of a surprise. But based on how that car looked, no one would have expected it to go fast unless they knew more about it.
I do not want to compare our Lord Jesus Christ to an Oldsmobile, but when he came to this earth, he presented himself as unimpressively as my friend's car. He left his full glory behind in heaven. On the mount of transfiguration, Peter, James, and John were allowed to see that he was far more glorious than they had witnessed before. Still, he did not reveal his full glory.
Philippians 2 describes how humble Christ was and tells us that he set aside so much of his full glory in order to come to earth as a man. He did not look at all the glory he had in heaven as something he had to grasp and hold on to. Instead he let it go and came to us as one of us.
Philippians 2:6-8 says, "who, although He existed in the form of God, did not regard equality with God a thing to be grasped, but emptied Himself, taking the form of a bond-servant, and being made in the likeness of men. And being found in appearance as a man, He humbled Himself by becoming obedient to the point of death, even death on a cross." (NASB)
Instead of holding on to his full glory- the glory of God- Jesus Christ emptied himself and became ordinary. He did not come looking like a powerful king. Instead he came looking and acting like a humble servant. Still his power was evident. He was able to feed thousands with a few loaves and fish. He was able to heal the sick, raise the dead, and calm the storm. He did not look powerful, but the power was still there. That power could not be denied when he rose from the dead.
If he had not emptied himself of his full glory, mankind could not have looked on him and lived. In Exodus 33:20, Moses was told by God, "You cannot see My face, for no man can see Me and live!"
(NASB) If Jesus had come in his full glory, no one could have even survived in his presence. But God so loved the world when he came that he set that full glory aside so he could be looked at. He came as an actual human person and died for our sins.
Although Jesus set aside so much of his glory when he came to this earth, there were at least 2 things that he did not set aside. He stayed full of grace and truth. John 1:14 says, "And the Word became flesh, and dwelt among us, and we beheld His glory, glory as of the only begotten from the Father, full of grace and truth." (NASB) He never compromised truth, but he also knew the truth that we were sinners. He came anyway because he was full of grace.
Staying full of grace allowed him to be gracious enough to forgive our sins and to make the ultimate payment on the cross. That payment applies to us if we believe in him. Knowing our God loved us that much and was that gracious, we should want to come to him.
Ask For the Napkins 7-19-21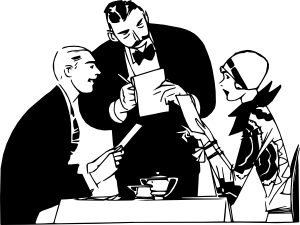 Jacky's is our favorite restaurant. They always serve chips and salsa as an appetizer. Because the salsa is so good, I try to get as much of it on my chips as possible without dripping. In the challenge to reach my goal, I often fail. In other words, I end up dripping on the table or myself before that delight reaches my mouth.
That means that I usually need more than the one napkin that is provided. As great as this restaurant is (remember it is our favorite) they do not provide extra napkins at the table. I could complain and murmur about it and leave a mess all over the table. Instead I simply ask for extra napkins when we get there. The result is that the waiter brings plenty of extras and there are more than enough to meet my needs.
I am a bit embarrassed to admit that we had eaten there a number of times before I figured out the best way to deal with this problem. I would drip and then complain to my wife that I only had one napkin, which I wanted to save to use during our main course.
She would smile and shake her head and say that if I were more careful, then I would not make such a mess. Her clean side of the table was proof that such an approach was entirely possible. We would then have a friendly banter back and forth about how good the chips tasted with the extra salsa on them.
The problem was exacerbated by the wonderful service from the waiter. If he noticed our salsa bowl was empty, he would often bring us another one. Realizing they aimed to please, I finally figured out that all I had to do was ask and we had what we wanted.
Still that does not mean that the waiter would give me whatever I asked for. For example, if I had requested 2 dozen roses with our meal, I doubt we would have gotten them.
Our napkin experience makes me think of James 4:2- "You lust and do not have; so you commit murder. And you are envious and cannot obtain; so you fight and quarrel. You do not have because you do not ask." (NASB) James is writing about conflict and selfishness, and he points out that often there is conflict because people do not even bother to ask.
Imagine if I complained about our favorite restaurant and told people not to go there because they did not have enough napkins. The reality is that they have plenty of napkins and all I have to do is ask for them.
We should not be so selfish as to expect that everyone will give us all we ask for, but often there are people in our lives who would be more than willing to make small adjustments in their life to make other's lives more pleasant. These are the sort of people who love Jesus and obey his command to love their neighbor as themselves. We should make it a point to never complain about others not giving us what we want if we have not even asked them. At the same time, we should make sure our requests to one another are not unreasonable.
Roses Through Broken Glass 7-5-21
I had a new windshield installed in the pickup. Glass Doctor did a great job and was priced reasonable. They said it should be less than 2 hours so I just waited while they fixed it.
We live almost a half hour from their store. I figured by the time I had my wife come and pick me up, and then bring me back, I would only have about an hour at home. That would also use up an hour of her time. It made more sense to just wait there.
I was actually late to my appointment that day and apologized the the service tech who had to wait for me. He was very polite and assured me that he was able to get some other things done as he waited. The reason I was late was because there had been an accident on I-229 and I got caught in stop and go traffic. Although slowing down and waiting on the interstate was incontinent, it was much better than being in the accident.
Once I got to the waiting room I was able to enjoy my time there. I am reminded as the Mac Davis song says, "There's a whole lot more to life than work and worry. The sweetest things in life are free, and there right before your eyes."
The waiting room was comfortable and quiet. I actually fell asleep until an old guy came in. He was all upset over how long he would have to wait. He only had a stone chip and they told him it would be 20 minutes. He was upset when he heard I had been there a whole hour. I told him how nice it was that I got some time off to relax in a comfortable chair in a cool quiet place. He kind of hurumphed. I tried to visit with him, but he seemed too upset about how long he had to wait to talk much.
I viewed the time I had to relax as a gift. It had been a busy week and , just sitting and doing nothing was a real treat. I'm guessing the man who was complaining had been stuck sitting around all day every day and it was not so much fun anymore. At his stage in life, he would have likely found joy in again having the strength to put in a hard days work with little rest.
The point is that we can all find things to rejoice in if we just stop to smell the roses along the way. One of the best things to rejoice in is the fact that the sweetest things in life really are free. That includes the free gift of salvation from God. Ephesians 2:8-9 says, "For by grace you have been saved through faith; and that not of yourselves, it is the gift of God; not as a result of works, that no one should boast." (NASB)
The gift of being saved from our sins came when Jesus died for our sins. All we have to do to receive that free gift is to believe in the Lord Jesus Christ. "For God so loved the world, that He gave His only begotten Son, that whoever believes in Him should not perish, but have eternal life." (John 3:16 NASB)
If you have been too busy to slow down and see God's free gift, it is time for you to stop and smell the best rose of all. The best thing in life is a right relationship with God through Jesus Christ and it is free.
The Light of God's Glory 6-21-21
It has been hot lately. Years ago I figured out a trick to help deal with the extreme heat. Once the temperature gets into the 90's and the sun is out, our bodies actually stay cooler if we wear a light colored long sleeved shirt. A large wide brimmed hat that shades our head and shoulders is also helpful. The sun is so powerful that we need to be shielded from it.
The bright sun has the power to burn our skin, but it also has the power to burn our eyes. We cannot look directly into it without doing severe damage to our sight. The light of the sun is powerful, but so is the light of God. Jesus told us in John 9:5, "As long as I am in the world, I am the light of the world." (NKJV).
Jesus is God. He is the creator. In fact, he invented light. "Then God said, "Let there be light"; and there was light." (Genesis 1:3 NKJV) If he had not set aside so much of his glory when he became a man, he would have blinded us with his magnificence. Three of the disciples were able to see a bit more of Christ's glory at the Mount of Transfiguration. "And He was transfigured before them; and His face shone like the sun, and His garments became as white as light." (Matthew 17:2 NASB)
This amazing event of transfiguration gave them a sample of how much more glorious our Lord was before leaving much of his glory behind in heaven. Philippians chapter 2 explains how Jesus emptied himself of so much of that glory before coming to earth. Verses 6-7 tell us, "who, although He existed in the form of God, did not regard equality with God a thing to be grasped, but emptied Himself, taking the form of a bond-servant, and being made in the likeness of men." (NASB) Instead of grasping his full glory and holding on to it, Jesus Christ let go of so much of it as he came to this earth as a man. Had he not done so, no man could have stood before his full glory and lived.
Moses was warned: "But He said, "You cannot see My face, for no man can see Me and live!" Then the LORD said, "Behold, there is a place by Me, and you shall stand there on the rock; and it will come about, while My glory is passing by, that I will put you in the cleft of the rock and cover you with My hand until I have passed by." (Exodus 33:20-22 NASB)
Moses got to see more of God's glory than we could imagine, but God protected him from the full force of that glory. Had Moses seen all of God's glory he could not have lived through the experience. Jesus is God and it was merciful of him to decide not to grasp all that glory before he came to earth as a man.
Still there was something that Jesus did hold on to when he came into this world from heaven. Although he emptied himself of so much, he stayed filled with grace and truth. "And the Word became flesh, and dwelt among us, and we beheld His glory, glory as of the only begotten from the Father, full of grace and truth." (John 1:14 NASB) Not only did he still have grace and truth, but he stayed full of grace and truth. Although he emptied himself of much of his glory so that mankind would not die in his presence, he stayed full of grace and truth.
That grace led him to die for our sins. The truth is that the benefits of that grace are only for those who believe on him. "For God so loved the world, that He gave His only begotten Son, that whoever believes in Him should not perish, but have eternal life." John 3:16.
Left Out and Lonely 6-10-21
Have you ever felt lonely in a crowded room? I got some great insight into loneliness when I asked the kids during children's church about the subject. One young boy said that loneliness was "feeling left out." As I began to reflect on what he said, I thought that his description was the most accurate that I had ever heard.
I remember when I was single and lived alone. I had a lot of friends, but really enjoyed my "alone time." I did not feel lonely. Part of the reason was that I did not feel left out. I could be around other people any time that I chose to.
I also remember my first day of college. I grew up in a small rural school where I knew almost everyone. When I walked into college I had to go to classes where I knew no one. Until I got to know new people, I felt very left out. It was very lonely.
I recently preached through the last chapter of II Timothy. Paul wrote this letter from prison. In such a place we can understand why he would feel alone. As we read what he wrote, however, we realize that he had reason to feel left out as well. In verse 16 of ch 4, he says, "At my first defense no one supported me, but all deserted me; may it not be counted against them." (NASB) When no one supports us and deserts us, we can feel very left out.
I have been to numerous burials with family members this spring. As we gathered together and hugged, I did not feel left out at all. Friends and family were a comfort to overcome the loneliness of losing a loved one. But as we left the cemetery, the bodies and ashes of loved ones were left behind. Once family is gone, a cemetery can be a very lonely place.
After Mom's graveside service, we knew her body would be placed in the ground next to the body of Dad. If her future were limited to that casket within a concrete vault next to Dad's concrete vault, then her future would truly be lonely. She has been left out of the rest of our lives.
In many ways, she already felt some of that even before she died. Last year with Covid restrictions she was already left out of so much that the rest of us were able to do. We tried to help her loneliness by calling her and visiting her outside her windows and patio door. Now she is left out of our lives in a more dramatic way.
Although she is left out of our lives, she is not alone. She is not left out of God's presence. Because of her trust in Christ, she could look forward to the promise of II Corinthians 5:8 that says, "we are of good courage, I say, and prefer rather to be absent from the body and to be at home with the Lord." (NASB) When we trust Jesus as our Lord and Savior, he does not leave us out, so we do not have to worry about eternal loneliness. He promises, "All that the Father gives Me shall come to Me, and the one who comes to Me I will certainly not cast out." (John 6:37 NASB)
I Will Weep- I Have Joy 5-24-21
My mom recently passed away. I have been experiencing a variety of emotions that I am not even able to understand. I found great joy as I looked through old photographs of Mom and had wonderful memories flood into my mind. Then I would have sadness as I realized I could not call my mom on the phone or just randomly stop in to see her. I would smile as I saw pictures of her smile, but than I would feel sad as I realized I could no longer see that smile in real life. I would typically spend a great deal of time trying to come up with ideas for a Christmas gift that Mom would enjoy. Suddenly I realized that we will not be spending Christmas with Mom this year. Then I would remember all those wonderful times when we were together and there would be joy mixed with sadness.
I have to admit, that I have not really focused on "dealing" with my emotions. Instead I have just let them come. I understand that they are natural and as long as they are not incapacitating me or interfering with my relationship with others, then there is nothing wrong with having emotion. Even Jesus wept. It is significant to note that his weeping occurred after his friend Lazarus had passed away and he saw his friend's sister and others grieving over that death. Jesus cares about our grief and understands what it is like to lose someone we care about.
A Bible verse that keeps passing through my mind is I Thessalonians 4:13. It says, "But I do not want you to be ignorant, brethren, concerning those who have fallen asleep, lest you sorrow as others who have no hope." (NKJV) That verse does not say that those with hope do not sorrow. It does however show that our sorrow is different than that of those without hope.
I serve the Lord Jesus Christ- the same one who cared about Lazarus and his sisters, Mary and Martha. My mom served him as well. Jesus not only came to comfort Mary and Martha, but he actually rose Lazarus from the dead. He has promised to do the same thing for my mom some day because she believed on him. John 3:16 says, "For God so loved the world, that he gave his only begotten Son, that whosoever believeth in him should not perish, but have everlasting life." 1Thessalonians 4:16 promises, "For the Lord himself shall descend from heaven with a shout, with the voice of the archangel, and with the trump of God: and the dead in Christ shall rise first:"
I am grieving the loss of my mom, but I am not grieving without hope. I know the promises of God. I know that just as Lazarus rose from the dead- and so did Jesus Christ- my mom and all others who believe on Jesus Christ as their Lord and savior will live again some day.
I have grief because I miss my mom, but I also have joy because I know she no longer suffers. Further I do not fear that she will have eternal suffering. Instead she has the promise of eternal life. Therefore I can have joy mixed with my sorrow.
Digging For Great Treasure 5-9-21
As I looked across the vacant lot across the road from our home, I saw someone digging in the grass with a small garden spade. Since it is spring time, I thought she might be planting something. As I approached she told me she was digging for metal. She had recently purchased a metal detector. The vacant lot was near the the location where a church used to stand, so there was potential for coins or old keys to found in that location.
Soon my boys came over and they were excited about the potential of buried treasure. I was more interested in the metal detector's ability to locate our water shut off valve. Finding that would be worth more to me than old coins. The lady told me she would see if she could find it.
I left but when I came back my wife was talking to our new friend, and our boys had a bunch of holes dug in our yard. The valve had not been located, but our boys were as excited as if they had eaten a whole bag full of candy. The potential of finding something valuable had stimulated their interest.
Of course different people find value in different things. Finding the water valve would have gotten me excited. Fortunately we have not had to use it, but it would be nice to know where it is in case it was ever needed. The boys were excited about finding some old tools buried in our yard. Others would be happy finding jewelry or coins.
Some of the best gems are not buried in the ground. They are found by opening the Word of God. Psalm 119:162 says, "I rejoice at Thy word, As one who finds great spoil." (NASB) Those who love to read have realized the treasures that can be found within the pages of a good book. The Bible is a book that was given to us by the creator of the universe. He guided the human authors so they could tell us what He wanted us to know. "All Scripture is inspired by God and profitable for teaching, for reproof, for correction, for training in righteousness; that the man of God may be adequate, equipped for every good work." (II Timothy 3:16-17 NASB)
It was exciting for my boys to find the old tools in the yard, but the rusty drill bit and chisel were of little financial value. God's word however is profitable- not for financial worth, but for equipping us to do what is good.
One of the highlights for our family is the Monday night Bible study. We gather at the church with others and dig into God's word. As we do so, we find many treasures of truth that both encourage us and help us to better serve our Lord and savior. Don't just read God's word, dig into it and find great spoils of treasure. "Therefore I love Thy commandments Above gold, yes, above fine gold."
(Psalm 119:127 NASB)
God Gave Much For Peace 4-25-21
When I was a kid my dad advised me to fight back against a bully. I was not afraid of the bully, but I did not want to hurt him, so I did not want to fight back. I just wanted peace. I tried to ignore him. I tried to appease him. Finally there was a small physical altercation and then there was peace. We actually became friends after that.
I am glad that I first gave peace a chance. Romans 12:18 says, "If possible, so far as it depends on you, be at peace with all men." (NASB) In other words, if there is a lack of peace make sure it is not your fault. Psalm 120 is a song about wanting peace but the opponent wanting war. Such a situation can be very frustrating.
Psalm 120:1 (A Song of Ascents.) In my trouble I cried to the LORD, And He answered me.
2 Deliver my soul, O LORD, from lying lips, From a deceitful tongue.
3 What shall be given to you, and what more shall be done to you, You deceitful tongue?
4 Sharp arrows of the warrior, With the burning coals of the broom tree.
5 Woe is me, for I sojourn in Meshech, For I dwell among the tents of Kedar!
6 Too long has my soul had its dwelling With those who hate peace.
7 I am for peace, but when I speak, They are for war. (NASB)
The Psalmist makes it clear that he wants peace, but they want war. He has tried for peace but they do not want peace. Instead they keep lying. Finally in vs 3, he asks what can be given to them and what more can he do? That is a question we should all ask when seeking peace. Romans 12:18 makes it clear that a lack of peace should not be our fault. We should do what we can for peace without compromising Biblical truth. Finally he realizes that the sharp arrows and burning coals are all that can be given. There are times that justice demands a firm response.
Though we should not be hasty in our use of self defense, there are times when it is necessary. But before we jump to defending ourselves, we should look at the example of Jesus Christ.
All of humanity had lost peace with God through sin, yet Christ humbled himself and left heaven to be born as a man. That was a great gesture of peace. He then went even further. He actually gave His life for those who were not at peace with Him as he died on the cross. He then rose from the dead showing His amazing power, but also extending an offer of peace. "For God so loved the world, that he gave his only begotten Son, that whosoever believeth in him should not perish, but have everlasting life." John 3:16.
Still, many still rejected that offer of peace and continued to lie about Christ. He has done so much to reach out to them and to appease them, but if they do not accept His peace offer, they will have to face worse than sharp arrows and burning coals. They will have to face fire for eternity. Revelation 20:15 warns, "And if anyone's name was not found written in the book of life, he was thrown into the lake of fire." (NASB)
The good news is that we can all have peace with God. He has done all He can to make peace with us- including sending His son to die for our sins to satisfy His justice. If we have the faith to believe in Him as our Lord and Savior, then we have peace. "Therefore having been justified by faith, we have peace with God through our Lord Jesus Christ," (Romans 5:1 NASB). If there is a lack of peace between God and us, it is not His fault. Do all you can to make peace with Him, by placing your faith in Jesus Christ.
Be Gentle With That Calf 2-11-21
When I was a kid, I played with a Chinese finger trap. The finger trap also reminds me of the calf who got its head stuck in the fence. The harder it pulled, the more frustrated it got. Since it got its head in the fence there should be a way to get it out, but simply rushing in and pushing would not accomplish that task. It would only make things worse.
Whether we are dealing with a calf stuck in a fence or any animal stuck in a trap, if we want to free them, things will go much better if the animal becomes calm and is able to trust us. In order for that to happen, we must remain calm and gentle.
The Apostle Paul wrote multiple letters to a young pastor named Timothy. In those letters, Paul made it clear that Timothy would have to confront both false doctrine and sinful behavior. Timothy would need boldness for this task, but he would also need gentleness. Paul writes in 2Timothy 2:24-26, "And the Lord's bond-servant must not be quarrelsome, but be kind to all, able to teach, patient when wronged, with gentleness correcting those who are in opposition, if perhaps God may grant them repentance leading to the knowledge of the truth, and they may come to their senses and escape from the snare of the devil, having been held captive by him to do his will. (NASB)
Calves get their heads stuck in fences, but people get their lives trapped in sin. As servants of God, we should want to help them get free. Often as we see them trapped in sin, it will be tempting to ask why they were stupid enough to put their head in the fence. We may even think we should run up to the fence and yell at them to get their head out of there. If we do that to the calf, it won't work out very well. Should we expect any different from a person.
Part of the problem is that when people are caught up in the devil's trap, they need to come to their senses. They are like the frustrated calf who doesn't realize that all he has to do is turn his head to the side and back away from the fence and be free.
Consider again the words to Timothy, " with gentleness correcting those who are in opposition, if perhaps God may grant them repentance leading to the knowledge of the truth, and they may come to their senses and escape from the snare of the devil." Timothy needed to be able to teach, but he needed to teach with patience. He also needed to give them the truth. The truth is they had been deceived by the devil, but that truth had to come in a gentle way.
We live in a culture where the lies of the devil are entrapping so many people. As Christians, we should care about those people and we should want them to follow Christ and be free from the lies of sin. As we guide them to the truth of Christ, we should not back down from what is true, but we should do it in a gentle and patient way. We need to give God time to work in their lives and to grant them repentance. We need to give time for the truth to sink in.
This does not mean that we tell them that the sin is okay. It does however mean that we make sure they understand we are there to help them and so is God. "For God so loved the world, that he gave his only begotten Son, that whosoever believeth in him should not perish, but have everlasting life." John 3:16.
How Much Power Do You Have? 3-29-21

My neighbor, Dave, loved power. I'm talking about horsepower. He loved displacement. Displacement is a technical term that describes how much volume all the engine cylinders displace.
Dave had a car with a lot of displacement. His 66 Chevelle Super Sport had a 396 cubic inch engine under the hood. It could easily smoke the tires.
He had other ways to get more power though. I found out about turning up the pump on a diesel engine was when I heard him talking about turning up his tractor. This too gave it more power.
He still wanted more. He eventually put a V8 engine in his old Farmall. I learned a lot about engines and power from my friend Dave. He however would have been awed by the worlds largest internal combustion engine. It is a diesel that weighs 2300 tons and produces over 100,000 horsepower.
All that power is nothing compared to the power of God. Not only did God create the whole world and everything in it, He rose from the dead, healed the sick, fed thousands, parted the sea, and parted a river that was at flood stage. A 100,000 hp engine could move a lot of freight on a barge, but it still could not move a mountain all at once. And Jesus answered and said to them, "Truly I say to you, if you have faith, and do not doubt, you shall not only do what was done to the fig tree, but even if you say to this mountain, 'Be taken up and cast into the sea,' it shall happen." (Matthew 21:21 NASB)
Who needs displacement if you have God's power? Faith is not just believing that God can do it, but also having an assurance that it is really God's will to do it. If we have an economy car with limited displacement, we may want the mountain out of our way so we do not have to drive uphill to get over it, but God may want that mountain there for a reason. We do not always understand God's reasoning and how He plans to use His power.
We are however given a glimpse into His purpose and promises of power as we look at the words of Jesus after His resurrection- just before He ascended into heaven. In Acts 1:8, He said, "but you shall receive power when the Holy Spirit has come upon you; and you shall be My witnesses both in Jerusalem, and in all Judea and Samaria, and even to the remotest part of the earth." (NASB)
The power Jesus promised was power to be witnesses about Him. That power however did not always look powerful. As the Apostle Paul used that power he was actually arrested. Still, God is so powerful that the arrest allowed Paul to witness about Christ to his guards, to the sailors on the ship that transported him to prison, and to the leader of an island where they were shipwrecked. After they were rescued from the island, Paul was taken to jail in Rome and he was even able to be a witness to members of Caesar's household.
God is so powerful that even an arrest could not stop His promises, purposes, or His power. Paul suffered, but God's purposes were accomplished. Once we recognize that our powerful God is in charge of the perfect plans, we can trust His promises and His power to accomplish what needs to be done. He is so powerful that He can use us in our weakness.
We might be like the engine without a lot of displacement, but with God's power behind us, we can be witnesses of the the wonderful good news that Jesus died for our sins and rose again. God is powerful enough to help us over the mountain so we don't need to move it. Don't be afraid to share the good news of Christ, "For God hath not given us the spirit of fear; but of power, and of love, and of a sound mind." (II Timothy 1:7) Let us not forget that the power Jesus promised was the power to be a witness about Him.
God's Power Over Fear 3-12-21
When I was 12 years old, I had to give my first public speech. I was very nervous as I stood in front of my 6th grade class. I was so anxious, that I got the giggles. I was not even able to finish the assignment that day.
My challenge was not over though. I was forced to reface my fears another day as I again stood before my class and was prompted to complete the task. As if that were not enough, I had to give another speech before a different teacher about a year later.
I was a year older and was hopeful that I could be a bit braver. I was still fearful and it showed on my face. Two of my best friends were sitting in the back row and one looked at the other and said, "lets make Jerry laugh." When I looked at the friends I trusted most for comfort, I discovered that they were not invested in my success. The goofy expressions on their faces prompted a repeat of the previous years embarrassment.
Soon I was laughing again. I struggled to regain my composure and almost held my breath as I spoke in order to stop the nervous laughter. By this time I think the other students, including my best friends, were feeling a bit sorry for me and most were sitting quite respectfully even though it was difficult for them not to laugh too. But then the teacher could not contain himself any longer and he too started to laugh. He quickly apologized and assured me that I would not be penalized for the day and would get another chance to speak.
That other chance meant I would once again have to face my fears. Numerous times throughout high school I would have to give speeches and it got easier, but the fear was still there. I never expected that I would have a job where I had to speak publicly multiple times a week.
I have often said that it is a miracle that God was able to use me as a pastor. In Paul's second letter to Timothy, he writes about the gift of God that Timothy has that came after Paul laid his hands on him. We are not told all the details of that gift, but we are immediately told in verse 7 of the first chapter that "God gave us a spirit not of fear, but of power and love and self-control."
As I think about God giving us power rather than fear, I cannot help but think what Jesus said after his resurrection, right before he ascended into heaven. "But you shall receive power when the Holy Spirit has come upon you; and you shall be My witnesses both in Jerusalem, and in all Judea and Samaria, and even to the remotest part of the earth." (Acts 1:8 NASB)
God's Holy Spirit gives us the power to be witnesses. Therefore, it should not surprise me that I am able to speak about God in front of people. I can do that because Jesus promised to empower us to do that. That is why it is so common for other Christians to lay their hands on people who are sent out to proclaim the truth of Jesus death, burial, and resurrection and that we can be right with God is we believe on Him.
We should all realize that we can overcome our fear to speak about God. He has not given us the spirit of fear, but of power. Use the power of God, to tell others about God sending his only begotten son, that whoever believes in him should not perish, but have everlasting life.
Wisdom of the Wise 2-26-21
What is the difference between smarts and wisdom? Smarts is knowing the exact temperature at which your skin will burn and then blister. Wisdom is knowing not to touch anything that is that hot.
Here is the actual dictionary definition of wisdom: the soundness of an action or decision with regard to the application of experience, knowledge, and good judgment. I decided to restate that definition by saying, "Doing what is a good idea to do, based on what you have learned makes sense."
At the most basic level, wisdom is pragmatic. You can be wise and not even know what pragmatic means. Pragmatism is doing something because it works. It is pragmatic to not touch a hot stove because you do not want to burn your hand.
The scripture says, "Who among you is wise and understanding? Let him show by his good behavior his deeds in the gentleness of wisdom." (James 3:13 NASB) This is a reminder that wisdom is much more than knowledge. It is putting knowledge into action. Godly wisdom also includes good behavior. The next verse warns against bitter jealousy, selfish ambition, arrogance, and dishonesty. Notice what the scripture says about such behavior, " This wisdom is not that which comes down from above, but is earthly, natural, demonic." (James 3:15 NASB).
Being selfish and arrogant can help us get ahead. From a pragmatic standpoint it makes sense. In other words, it works. The problem is that this approach is not godly. It does not come from above. Instead it is evil- even demonic. It is the way that the Devil gets ahead, not the way that God wants his people to get ahead. It goes against the most basic commands to love God and to love our neighbor. Notice the contrast we see in this passage, "For where jealousy and selfish ambition exist, there is disorder and every evil thing. But the wisdom from above is first pure, then peaceable, gentle, reasonable, full of mercy and good fruits, unwavering, without hypocrisy." (James 3:16-17 NASB).
Godly wisdom understands that there is something way more important than just getting the best short term results. Godly wisdom understands that God's rules are the best for all members of society. That is why a child who understands and applies the difference between right and wrong is wiser than a powerful business executive who doesn't care about anyone but himself.
Some think it is wise to just ignore God and to do their own thing. Such an approach is the opposite of wisdom. "For even though they knew God, they did not honor Him as God, or give thanks; but they became futile in their speculations, and their foolish heart was darkened. Professing to be wise, they became fools, and exchanged the glory of the incorruptible God for an image in the form of corruptible man and of birds and four-footed animals and crawling creatures. (Romans 1:21-23 NASB)
It is not wise to make other things more important than God. Instead we need to realize God is perfect in His wisdom and then follow Him. We need to trust Him as we believe on the Lord Jesus Christ and live for Him. "The fear of the LORD is the beginning of wisdom, And the knowledge of the Holy One is understanding." (Proverbs 9:10 NASB)
Don't Covet the Antiques 2-12-21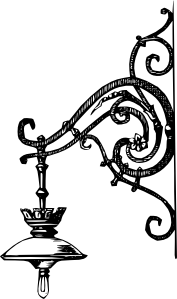 My wife and I love antiques. I do not like to buy them because then we would have to find a place to put them. Instead we like to visit antique shops and enjoy them for free while others pay to store them. Of course, the problem is that unlike a museum where the items stay there, the antique shops sell them. That is actually a benefit for us, because if we go back a year later, we get to see a new set of goodies on display.
Our antique shop experience is a great lesson on the difference between admiration and covetousness. We admire the antiques that we see, but we do not feel like we have to possess them. The 10th commandment says, "'Neither shalt thou desire thy neighbor's wife, neither shalt thou covet thy neighbor's house, his field, or his manservant, or his maidservant, his ox, or his ass, or any thing that is thy neighbor's." (Deuteronomy 5:21)
Notice that in the previous verse, both the word desire and covet are used. In the Hebrew, they are two separate words, but both have the idea to long after or to lust after. Consider the neighbor's house. A few years ago my wife and I went on a tour of homes around Sioux Falls. We saw some beautiful houses. We were able to appreciate the planning and talent that went into creating them. There is nothing wrong with appreciation or even deciding to buy a new home. The problem comes when obsession turns into a willingness to compromise what is right to get what you want.
Once a person begins to obsess over something, that something becomes the object of their affection. If the obsession were the neighbor's wife, it would soon lead to adultery of the heart even if the physical act never occurred. Jesus Christ warned in Matthew 5:28, "but I say to you, that everyone who looks on a woman to lust for her has committed adultery with her already in his heart." (NASB)
It is easy to see how wrong adultery is. That is also one of the 10 commandments. Discontentment is not so easy to see though. Hebrews 13:5 ties discontentment in with the issue of covetousness when it says, "Let your conduct be without covetousness; be content with such things as you have. For He Himself has said, "I will never leave you nor forsake you." (NKJV)
We did purchase a few items from the antique stores and that was not wrong. It would have been wrong if we had wanted them so badly that we were willing to sin in order to get them. Further it would have been wrong if we were not willing to be content without them.
Knowing that Christ will never leave us or forsake us, we need to find our ultimate contentment with Him. Covetousness is really a sinful symptom of dissatisfaction with our circumstances and a willingness to go against God to change those circumstances. God loved us so much that he sent his only begotten son, that whoever believes in him should not perish but have everlasting life. There is nothing in this world that is as valuable as the love of God. Return that love as you trust Christ and then find true fulfillment, peace, and contentment with God and with life.
Sin, Snow, Snirt, & Savior 1-31-21
Growing up on a farm near a small town, there was not a lot for kids to do on the weekends, but snowstorms provided for special entertainment. After snowstorms, and before the plows had taken care of all the side roads- it became a tradition for the farm kids to gather in town with their 4wd pickups. They would go out to the side roads and see how much snow they could drive through. Even if the plows had already cleared the township roads, there were always a few minimum maintenance roads that never got plowed. Of coarse we also had the option of driving in our dad's farm fields or pastures.
Recently I drove through some snow with my family and it brought back memories of the good old days. It also brought back the memory that a little fun can bring some consequences. Eventually we would find a big enough drift that we would get stuck. Getting stuck could result in hours of work with an aluminum scoop shovel in order to get out. I also remember a time when so much snow was packed in front of a radiator that the air flow was restricted and the truck started to get hot in spite of the cold. Thankfully the problem was quickly rectified.
One of the things we learned was that soft snow had a lot fewer consequences than the hard snow. The snow that had settled for weeks on the minimum maintenance roads, or the snow that had been piled in hard drifts by the wind, was more of a challenge than the soft fluffy white stuff that had just fallen from the sky. Snirt- or snow mixed with dirt was especially challenging.
With all the wind, snirt was not uncommon in our area. Isaiah 1:18 says, "Come now, and let us reason together, saith the LORD: though your sins be as scarlet, they shall be as white as snow; though they be red like crimson, they shall be as wool."
When God takes care of our sin through the Lord Jesus Christ, He does not turn our lives into snirt, he makes them as clean as fresh white snow.
When I would scoop through the snow drifts that were mixed with dirt, I might find a layer of clean snow between a few layers of snirt. As my truck drove through the drift, however, all those layers got mixed up until I found myself stuck in a mess. Although I could work to get myself out of the immediate predicament, all my shoveling could not make the pile of snow and snirt I left behind clean snow again.
Our lives are kind of like that. We might be able to get ourselves out of an immediate predicament caused by our sin, but the dirtiness of sin is still there. In fact, our lives started out with dirty snow. That is why we need the payment of Christ to make us clean. Just as God sends fresh clean snow to fall from the heavens, He sent His son to come down from heaven to forgive our sins. In order to receive that forgiveness, we must simply believe on Him. "For God so loved the world, that he gave his only begotten Son, that whosoever believeth in him should not perish, but have everlasting life." (John 3:16)
Thankful For Daily Bread 1-17-20
Our boys love watching "Modern Marvels" from the History Channel. They love seeing how things work and how these innovations have affected the world as we know it. Recently we have taken a step back and began to look at what life was like before some of these modern innovations.
During Bible times, people did not have refrigerators, freezers, mass canning, or industrial packaging capabilities. In fact, even 150 years ago, food preservation was more similar to Bible times, then to modern methods.
This spring we got chickens and it has been good for our boys to see where eggs actually come from. Even with a refrigerator, these eggs should be used fairly soon. When we started looking at past history, we discovered that before refrigeration, eggs were kept for over a year by immersing them in a water/lime solution.
We then began to look at meat preservation. I have always liked the taste of smoked meat, but knew little about how to do it. We realized that other methods were also available. Salt was used to make brine and meat could be preserved for up to ten years. I'm not sure I would be comfortable eating meat after that long and we also found out the salty taste was not all that pleasant.
We did find out however that pressure canned meat tastes amazing. Meat that was cooked and preserved in lard could last for months if it was kept cool. Reports say that it also tasted great. Our oldest son began to experiment with making jerky, but we have not tried the other methods. We do plan to try some meat canning though
All this study of food preservation reminded me of how easy it is to take food for granted. I think of the Lord's prayer where he tells us to ask God for our daily bread. Even if our cupboards were bare, the grocery store has always had food. When some things were in short supply due to Covid disruptions, there was still other food available.
Even beyond the grocery store, we must also think of the farm fields. A few years ago there was too much rain for many of them to be planted. Now many fields are extremely dry. If God does not send proper proportions of rain, sunshine, and heat units, then the fields will not yield well. Further, if frost comes too soon, the growing season could be cut short before the crop is ready to harvest. All these things remind us of how dependent we are on God for our food.
Just as our chickens remind us that eggs do not grow in cartons, these mild food disruptions should remind us that all our food ultimately comes from God. He allows the plants to grow and the animals to reproduce. Then He gives us the food to harvest, preserve, and use. Even with challenging growing conditions and increasing world population, God has still blessed us with food. We should thank Him for that.
Let us remember that not only has God provided salvation from sin through Jesus Christ, but He also provides our daily bread through the food we grow. We truly have a gracious God and we should not take His grace for granted.
Friends at The Gas Station 1-3-21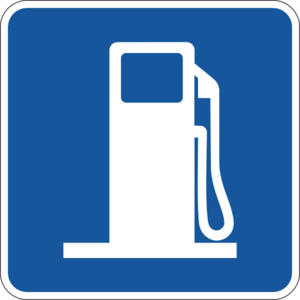 There are not that many businesses in our little small town, so we are thankful that we have a gas station with a small convenience store. This summer our boys did some lawn mowing and a few other small odd jobs. That meant that they had a little bit of spending money. Our gas station has candy. Soon they became regulars at the store.
Just as they were becoming regular customers, the gas station had a change of ownership. The new owner is very involved in the day to day operations of the business, and often runs the store by himself. It did not take long for the boys to think of him as a friend. Soon the boys were stopping in just to say hi- even if they were not planning to buy anything.
Both the store owner and the boys had learned the reality of a wonderful biblical truth that says, "A man that hath friends must shew himself friendly" (Proverbs 18:24a). I realized one of the benefits of the friendship when I walked into the gas station and saw pictures that the boys had made hanging on the wall behind the counter. The owner got to enjoy a gift, and the boys got to see their work displayed.
I do not want to suggest that there is never conflict in a small town, but those pictures on the wall are a great reminder that our little dot on the map is a wonderful place to see the love for our neighbors on display.
Still it is not unusual to walk into the gas station and see a complete stranger and then realize that they live right here in Worthing. Nevertheless, it is nice to have that little store on the corner so that we can have those contact points. In little ways we can reach out to those around us so that they are no longer strangers. We don't have to draw them pictures to hang on their walls, but we can smile and say hi.
For example, I stopped into the gas station one evening and decided to try their cinnamon popcorn. There was a grandmotherly lady standing at the counter and she smiled and said a few words to me as I made my purchase. I had talked to her before, but did not know here well. Soon the lady behind the counter, this other customer, and I, were all sampling the popcorn together (I carefully poured it out of the new bag without touching it to respect Covid considerations). Although I do not know these ladies well, like the gas station owner, they have become my friends.
When we love our neighbors as ourselves, not only do we get to fulfill the biblical command to love, but we also get the added benefit of more friends. Having friends is fun.
As fun as it is to talk to the friends around town, it is even more fun to know that God can be our friend. James 2:23 speaks of Abraham being the friend of God. The problem is that sins makes us God's enemies. The only way around that is to trust Jesus Christ as our savior as we trust His payment for our sins. He died on the cross to forgive our sins and then rose again and is now alive. God loved us enough to send His son and whoever believes in Him should not perish but have eternal life (John 3:16). Believe on Him and realize that making friends with God is even easier than making friends at the gas station.
2021: A Year To Live For 12-20-20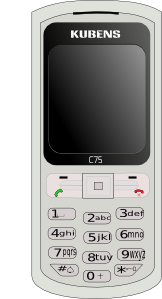 When I called my cousin it was good to hear his voice. I had texted him before I called to see if he was up to talking. He quickly texted me back and said that he was. Once I called, I was relieved to hear that his voice sounded strong. He has been battling cancer for several years and now he was just getting over Covid.
He is several years older than I am and has always been there for me when I have needed him. When I first went deer hunting, he took me under his wing and watched out for me, making sure I hunted safely. Just recently I was considering a financial purchase and I went to him for advice before making my decision. His advice was good.
He is a reminder of how easy it is to take the ones we love for granted. I am happy that he is doing well, but I also realize that any of our loved ones could be gone so quickly. In Philippians 1:3 the apostle Paul says, "I thank my God in all my remembrance of you" (NASB). That is how I feel about my cousin.
As we talked he said that we should go out for supper. Since he and his wife and myself and my wife have all had Covid, he feels safer going out and about now. I do not want to take for granted the time I have to spend with family and friends.
I also talked with my aunt the same day. Her husband was an uncle to myself and the cousin who is fighting cancer. We had thought he was the healthiest of all the uncles, yet several years ago he suddenly died before he even turned 70.
Hebrews 9:27 says, "And inasmuch as it is appointed for men to die once and after this comes judgment," (NASB). Although I hope my cousin lives for many more years, I realize that his time is limited. In fact, all our time is limited. He may beat the cancer and outlive me. None of us know for sure how long we have.
With all the uncertainty that 2020 brought us, we know that very little is certain for 2021. Regardless of what the next year brings, we can take comfort in the certainty of God's promises. Although judgment comes after death, Jesus promised, "All that the Father gives Me shall come to Me, and the one who comes to Me I will certainly not cast out." (John 6:37 NASB) The meaning of that promise is further clarified by what Jesus said in John 3:16, "For God so loved the world, that He gave His only begotten Son, that whoever believes in Him should not perish, but have eternal life." (NASB)
Although we can all expect death, God has shown us His love through Jesus Christ, so that if we believe in Him, we can have eternal life. That gives us hope for the future. Still our focus should be on living not on dying. We were put here to glorify God as we show our love for Him. We should also live to show our love for others. The apostle Paul stated, "For to me to live is Christ, and to die is gain." Within just a few verses he then clarified, "But I am hard-pressed from both directions, having the desire to depart and be with Christ, for that is very much better; yet to remain on in the flesh is more necessary for your sake. (Philippians 1:23-23 NASB)
Regardless of how much time we have, let us use our time in the year ahead, and beyond, for God's glory.
Your Life as a Gift 12-6-20
During a recent Children's Church presentation I brought out a box. It was about 8" high, 2 feet long, and about a foot wide. Since Christmas is coming soon, I asked the kids for ideas of what could be placed in the box as a gift for their grandmothers. Ideas ranged from a notebook and pens to candy. Someone suggested a Bible and I mentioned an apple pie.
As the children were brainstorming, one of them suggested a card with something nice written on it. That child had actually ventured where I was hoping to take the conversation. I then put the box behind my back and asked the kids what they could give their grandma that would not have to be put in a box. Suddenly we had ideas like hugs, kisses, and songs. We talked about how we could do some chores for her instead of giving her a wrapped up gift.
Many grandma's already have a lot of "stuff" so doing things for them is often better than giving things to them. We should not just do special things for others at Christmas though. We should show our love all year round. Showing grandmas that they have our love is one of the best gifts of all.
If that is true of grandma, is there also a lesson we can learn about giving to God? God made the whole world, so He does not need more stuff. Psalm 50:10-14 says, "For every beast of the forest is Mine, The cattle on a thousand hills. "I know every bird of the mountains, And everything that moves in the field is Mine. "If I were hungry, I would not tell you; For the world is Mine, and all it contains. "Shall I eat the flesh of bulls, Or drink the blood of male goats? "Offer to God a sacrifice of thanksgiving, And pay your vows to the Most High;" (NASB)
Instead of giving God stuff we should give Him our thankfulness. One of the ways to show our thankfulness is to give God ourselves. Although it would be fun to wrap one of our boys up in a big box and have grandma unwrap it before she gets her hug, that is not what I am talking about. I am talking about how we as Christians should all be living sacrifices for Christ. That means that we live our lives for Him instead of for ourselves.
Romans 12:1 challenges us, "I urge you therefore, brethren, by the mercies of God, to present your bodies a living and holy sacrifice, acceptable to God, which is your spiritual service of worship." (NASB) As the chapter of Romans 12 unfolds we see that Christians are encouraged to figure out what God wants them to do and then to do it. We also further understand that doing God's will involves loving Him with our all and loving our neighbors as ourselves.
If we really want to show God how thankful we are, then we should be making sacrifices in our life for Him and for others. In other words, a great gift for God is to put aside selfishness and put God and others ahead of ourselves.
As the seasons of Thanksgiving and Christmas come together, realize that giving is often the natural result of a sacrificial life of thankfulness. Let us also remember that one of the best ways to give to God is to give to others. "Then the righteous will answer Him, saying, 'Lord, when did we see You hungry, and feed You, or thirsty, and give You drink? 'And when did we see You a stranger, and invite You in, or naked, and clothe You? 'And when did we see You sick, or in prison, and come to You?' "And the King will answer and say to them, 'Truly I say to you, to the extent that you did it to one of these brothers of Mine, even the least of them, you did it to Me.'" (Matthew 25:37-40 NASB)
Parts From the Creator 11-20-20
I could hear a clanging sound coming from the front of my pickup. I did not notice it as I drove down the road, but I could hear it echoing off the walls as I drove by buildings. It was especially noticeable as I went though a drive through.
I thought it was coming from the front driver's wheel, so I drove home and jacked it up. As I turned that wheel, the front drive shaft for the 4wd also turned. I could tell right away where the problem was. The rear U-joint on the 4wd drive shaft was worn out. Because the needle bearings in the U-joint were gone, there was excess movement in the parts and thus a clanging sound. It was past time for an immediate repair.
I am definitely not a professional mechanic, but I do try to do a lot of my own repairs and I have replaced many U-joints. I figured this would be a typical repair. I stopped at a local auto parts store and picked up the new pieces. I decided to replace all the joints on the shaft and most of them slipped right into place. The rear one, however would not fit. No matter how I tried to place it within the yoke, it was too big to fall into place. I came from many different angles but it just would not go in.
I felt like I was playing with one of those mind puzzles and I was unwilling to give up. Finally I had to admit defeat. It was not going to work. I concluded that I must have gotten the wrong part. I went back to the store where they looked it up and told me they had given the right part. I decided to try a different store. After trying multiple brands of the same part, I could still not make any fit.
I was quite frustrated. I did not want to lose the use of my 4wd, simply because there was no apparent solution to my problem. I called a friend who is a professional mechanic. He suggested that I go to the Dodge dealership and see if the part from the original manufacturer would fit. Sure enough, the Dodge part slipped right into place without any problem. Sadly the cost was $100 higher than the generic part, but I realized that my solution had to come from the creator of the truck.
Our vehicles are not the only things that get messed up though. Our lives are messed up by sin. Romans 3:23 tells us that all have sinned and come short of the glory of God. God is our creator and He is the one we have to go to for our sin problem. Unlike Dodge, He does not charge us a huge markup. Instead He gives us His solution to our problem for free. In order to have our sins taken care of, all we have to do is exercise faith as we believe in Jesus Christ as our Lord and savior. "For God so loved the world, that He gave His only begotten son, that whosoever believes in Him shall not perish, but have everlasting life." John 3:16
If you are as frustrated over your sin as I was over the U-joint, realize that the creator has the solution. "If we confess our sins, he is faithful and just to forgive us our sins, and to cleanse us from all unrighteousness." I John 1:9
Reach Out to Those Alone 11-8-20

A year ago I had not heard of Covid-19. Today it has become a part of our lives. Even the experts cannot agree about how dangerous it is, but they all agree that it has cost lives. I was recently with two men who began to calmly discuss Covid-19. Although they had different views about it, they respected each other. I stated that it should remind us of the reality of death and that we should make sure that we have trusted Christ so that we know where we would go when this life is over.
Covid is not the only thing that should cross our minds as we think of the reality of mortality. My father died of cancer when he was only 57 years old. In the United States over 600,000 people die of cancer each year. This is a far greater number than the deaths from Covid-19 so far this year.
Later that same day, I had a conversation with my wife and another woman about Covid. They pointed out that they did not know anyone personally who had died of Covid but they knew of 3 people who had committed suicide because of the added challenges in their life related to Covid-19.
Suddenly it dawned on me that I needed to encourage people to trust Christ, not just for the next life, but for help in getting through this life.
Part of the reason I do not spend too much time worrying about cancer is because I know that if I get it, I will not have to go through it alone. I find comfort in the words of Hebrews 13:5 where we are reminded that the Lord will never leave us or forsake us.
Still, I take care to live a healthy lifestyle. I eat healthy, drink plenty of water, get exercise and plenty of sleep, avoid too much unhealthy food, get sunshine, and do not intentionally put poison in my body. These steps should help all of us whether the danger is cancer, Covid, or any other ailment. Nevertheless, they do not guarantee that we will remain healthy.
Further, Covid has reminded us that trials come whether we get sick or not. We are not supposed to go through trials alone. Galatians 6:2 says, "Bear ye one another's burdens, and so fulfil the law of Christ."
When we had Covid, so many came and helped us, but what about so many who never caught the virus, but are struggling with the trials of isolation? What about those who we do not even know about? Don't be afraid to reach out to those who are isolated while still respecting their choice to protect themselves. Further we should remind people that even if we are isolated from others we never have to be isolated from Christ. Jesus promised, "All that the Father gives Me shall come to Me, and the one who comes to Me I will certainly not cast out." (John 6:37 NASB)


Basketball and Perfection 10-25-20
My 10 year old is tall and lanky. He looks like a basketball player, but he has not learned very much about the game. Recently our teenage neighbor began to teach him a little bit about basketball shooting techniques. Soon he was having much greater success at making baskets.
His new coach is actually pretty good at it, but he is definitely not a professional player. As we watched them we saw that all of the boys made some baskets and all of the boys missed some. That was not a surprise. Even the professional players do not make every basket.
When I was younger, I watched the Harlem Globe Trotters. Their ability with a basketball was nothing short of amazing. Still they were not perfect. No matter how much the boys practice, they cannot expect to make a basket every time. All it takes is a brief game of HORSE to show that there are some positions where the basket is more difficult to hit than others.
Sometimes people approach Christianity like basketball. They expect that once they come to Christ, then they will be able to deal with sin like the Globe Trotters deal with basketball. No doubt sin should have less of a pull, once we follow Christ, but that does not mean that we will suddenly lose our struggle with sin. The Apostle Paul expressed his own struggle in this area as he wrote Romans 7:19. Notice what he says, "For the good that I wish, I do not do; but I practice the very evil that I do not wish." (NASB)
What Paul is saying is that he sins even when he does not want to sin. We must not forget what he also wrote to the Corinthians. "No temptation has overtaken you but such as is common to man; and God is faithful, who will not allow you to be tempted beyond what you are able, but with the temptation will provide the way of escape also, that you may be able to endure it." (I Corinthians 10:13 NASB) There is a way to avoid sin. The problem is that we come short of the glory of God and do not always see the way until after we have fallen into the evil behavior.
Sometimes we just react without thinking through what we are doing. Hebrews 12:1 gives this encouragement. "Therefore, since we have so great a cloud of witnesses surrounding us, let us also lay aside every encumbrance, and the sin which so easily entangles us, and let us run with endurance the race that is set before us," (Hebrews 12:1 NASB). The sin so easily entangles us, but we should strive to set it aside. As we strive we will come short, just like the kids came short of the basketball hoop so many times. When we do, our only hope is Jesus Christ. He died for our sins because we were not able to meet God's requirements on our own. Romans 5:20 tells us, "And the Law came in that the transgression might increase; but where sin increased, grace abounded all the more," (NASB) In the next chapter the question is asked, "should we sin that grace may abound?" The answer comes back, "God forbid."
We need to look for the way to escape sin and set aside the sin that so easily entangles us. Still we must realize we will not be perfect. That is why God so loved the world and sent His son. That is why we need to follow Him. When we do come short, we can take comfort in these words, "If we confess our sins, He is faithful and righteous to forgive us our sins and to cleanse us from all unrighteousness." (1 John 1:9 NASB)
Good Old Doc Cassle 10-11-20
Living near Sioux Falls, it is easy to take state of the art medical care for granted. I have not always lived close to such large hospitals though. Years ago while living on a farm in Southwest Minnesota I needed stitches after cutting my finger.
I quickly realized I would be treated by a country doctor when the nurse said they had contacted him but it would be a bit before he got there since he was finishing up with his farm chores. I wasn't too worried since I knew who he was and that he lived fairly close by. There were no concerns about traffic on his way to the hospital either. Further, although I needed care, it was not a pressing emergency. In the meantime, the bleeding had stopped and my finger was soaked in an antibiotic solution.
Once the doctor arrived, he began to fumble through his tool chest, looking for the supplies he needed. He said he needed to find his grill igniter. I knew things were kind of casual at this small town hospital, but I said that I was there for stitches, not a barbecue.
Once the grill igniter was located, he then asked for a paper clip. I was really confused now. He still needed one more item. It had a technical name that I did not recognize, but once the item was located I reached into the pouch on my belt, pulled out my pliers and said, "if that is all you needed, I could have let you use this."
The doctor then proceeded to hold the paper clip in his fancy pliers and heat it up with the grill igniter. I needed stitches through my fingernail, so he simply melted holes with the paper clip so he could sew it up like lacing a shoe. I was thankful for the Novocaine.
It did not take long for the finger to heal. I do, however, still have a small scar. Though the hospital was small, the doctor was quite competent and I got the help that I needed.
I needed stitches because of an accident while cutting a piece of wood. I am confident that my doctor had enough down home ingenuity, to stitch the two pieces of board together as efficiently as he stitched my finger. Once he walked away, however, the wood would not heal like my finger did. The wood was not alive. My finger was.
Not only has God breathed life into us, but He has given us the ability to heal. I am reminded of Psalm 139:14, "I will praise thee; for I am fearfully and wonderfully made: marvellous are thy works; and that my soul knoweth right well."
As amazing as it is that my finger healed, it is even more amazing that Jesus came to life again by the power of God. Further, even after I die like the tree that turned into that piece of wood, I will live again if I have trusted Christ. "For God so loved the world, that he gave his only begotten Son, that whosoever believeth in him should not perish, but have everlasting life." (John 3:16)
It is comforting to know that the God who is powerful enough to create us and to heal our wounds is also powerful enough to raise the dead. It is even more comforting to know that such a powerful God loves us.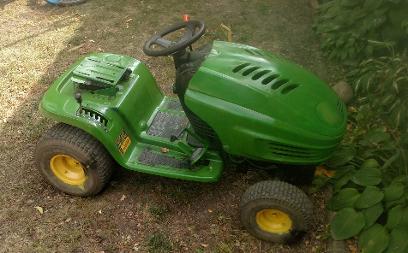 A Rider Mower for My Son 9-25-20
My boys have been doing odd jobs around town to earn some extra money. They did not make a lot, but it doesn't take much for an 11 year old to feel rich. My son decided how he wanted to spend his money. He wanted a riding lawn mower. They use a push mower for mowing lawns around town, but he wanted a rider without a deck just to ride around.
He has asthma and when a riding bike with his brothers he has to stop more often to catch his breath. He figured if he had a riding mower, he could go along with them on longer rides without them having to wait for him to rest.
He kept watching auctions and garage sales, but did not find anything in his budget. One evening as my wife and I were diving home after visiting a neighbor, we drove by another neighbor's house and saw a lawn mower sitting in the middle of the driveway. The hood looked lopsided, it had no deck on it, and the seat was missing. I knew the neighbor, so I stopped to ask him about it. He said it ran but the carb needed some work. When he heard that it was for our son, he sold it to us for 20 bucks.
My son was so excited. He dug into his savings and immediately pulled out $20 so that he would be the official owner. He then counted his money and found that he had enough to buy a new battery for it. His brother fixed the hood and I helped him get it running. He was thrilled.
I had multiple boxes of spray paint in the garage that we had picked up at an auction and he asked if he could use some of it. It was cheap, so I said to go ahead. Soon his little Yardman tractor had a new John Deere green and yellow paint job.
The carb is still acting up a bit and does not run as smooth as a new one, but it runs fine at full throttle. It has a hydrostatic transmission so it is easy to drive. By being patient and putting a little effort into his ride, he has something far nicer than he had even planned.
He learned a valuable lesson about both patience and contentment. He was satisfied with a fixer upper and had the foresight to see it's potential. Hebrews 13:5 says, "Let your conduct be without covetousness; be content with such things as you have. For He Himself has said, "I will never leave you nor forsake you." (NKJV)
Not only was he satisfied with what he got, but he was patient to wait to spend his money on what he could afford. "But let patience have its perfect work, that you may be perfect and complete, lacking nothing." (James 1:4 NKJV)
Although he is enjoying his new purchase, I have no doubt that a day will come when it will not run. Such is typical for anything that has a motor. I pray that his patience and contentment will sustain him on such a day. I hope he remembers the promise of the Lord when he said, "I will never leave you nor forsake you."
I hope then, he is still thankful for his little tractor and remembers that Christ is with him during those times of challenge. In fact, that is what the context of contentment in James 1:4 was all about. It says, "My brethren, count it all joy when you fall into various trials, knowing that the testing of your faith produces patience. But let patience have its perfect work, that you may be perfect and complete, lacking nothing. (James 1:2-4 NKJV)
God's Love & Feral Cats 9-13-20
It was a warm sunny day. We were at the edge of a bean field bordered by grassland and trees. It was a pretty setting with a steep hill dropping to some flat ground to the south. A breeze rustled in the trees and the grass sounded like a straw broom on a wooden floor.
Suddenly there was a sound that did not seem to belong. It was not a bird. It had the sound of the meow of a lonely kitten. Soon we realized where the sound was coming from. The creature making it was in fact a lonely kitten. It was not even wild. It immediately began to follow my son. It seemed to hope for the slightest bit of attention. There was no sign of other cats or humans around. We had a little a jerky in the truck so we fed this fragile beast. We also fashioned a makeshift dish and poured it some water.
We returned a week later and sure enough our little friend emerged from the bean field. It seemed more interested in our attention than in our food. The kitten had taken a risk in approaching us. What if we had been a predator? What if we had disliked cats and harmed the little animal? Still the kitten took a chance and was rewarded as it received our grace. We again gave it food and water.
Some people approach God as naturally as the kitten approached us. There was no hesitation. Other people are like the feral tom cat I once attempted to coax from hiding. He did not trust me. He watched me closely and was quite eager to be on his way. That feral cat was hardened by battle scars and did not want to get hurt. Not everyone likes feral cats. They eat pheasants so they have a reputation of being evil enemies of the innocent bird. Like Sylvester from the old cartoon, the tom cat was not unwise in his caution.
Even if we have never tried to eat a tweety bird, we have all done more evil than that old tom cat. Romans 3:23 reminds us that all have sinned and come short of the glory of God. Adam and Eve did not hide in a bean field after sinning, but they did cover themselves in leaves. They were fearful to approach God.
Today, some people are still afraid, but they do not need to be. Jesus died for our sins and He is now alive again so that He can defend us before the Father if we first repent. Because God loved us so much, He sent his son so we could have eternal life if we believe on Him. That means that in spite of our sin, we can have both peace with God and access to Him once we have faith to come to Him. "Therefore, having been justified by faith, we have peace with God through our Lord Jesus Christ, through whom also we have access by faith into this grace in which we stand, and rejoice in hope of the glory of God." (Romans 5:1-2 NKJV)
Knowing you are a sinner, it can be scary to come to God in faith, but notice what we are told just a few verses later in Romans 5: "But God demonstrates His own love toward us, in that while we were still sinners, Christ died for us. Much more then, having now been justified by His blood, we shall be saved from wrath through Him." (Romans 5:8-9 NKJV)
God loved us even though He knows about our sin. We can come as confidently as that little kitten did. Consider the promise that Jesus made when He said, "All that the Father gives Me will come to Me, and the one who comes to Me I will by no means cast out." (John 6:37 NKJV)
Ice Cream & a Good Deal 8-30-20
I love ice cream. It was a hot day and I was thinking of stopping at the gas station and getting a cup of ice cream. I hesitated because a couple of scoops would cost over $2. I walked into the grocery store and I saw a gallon and a quarter for $5. A package of plastic spoons cost 89 cents. I did not have to be a math genius to know that it was a better deal to buy a large quantity.
Of course I understood that during the half hour drive home, the ice cream would start to melt. I had a plan though. I would eat around the edges as it melted and still have a cold center to place in the freezer once I got home. Everything went according to plan except for one thing. Instead of eating 2 scoops if ice cream I ate at least twice that amount. I was not complaining though. Further I had most of the container left for many more treats in the future. I also had a bunch of extra plastic spoons.
It is great to find something good and then to find out that it turned out even better than you had planned. When we find God we find a God who is good. 1Chronicles 16:34 tells us of God's goodness, "O give thanks to the LORD, for He is good; For His lovingkindness is everlasting."(NASB)
In Exodus 34:6 God proclaims His own goodness, "Then the LORD passed by in front of him and proclaimed, "The LORD, the LORD God, compassionate and gracious, slow to anger, and abounding in lovingkindness and truth;" (NASB)
Knowing God is good should be a great encouragement to all of us. If you had never tasted ice cream you would not know why I was so happy to dig in with my plastic spoon. If you do not like ice cream you will not fully grasp my pleasure either. Some do not understand why I get so excited about God either. Psalm 34:8 challenges us, "O taste and see that the LORD is good; How blessed is the man who takes refuge in Him!" (NASB) The ice cream was a blessing on a hot day, but God is a blessing everyday. Some days we will be challenged by heat. Other days it will be cold. Other days the trials of life will have nothing to do with the weather. Regardless we have a good God that we can turn to.
As good as God is, He is even better than we could have expected. He loved us so much that He sent His only begotten son, that whoever believes in Him should not perish, but have everlasting life. That is a really good deal, but it gets even better. "But as it is written: Eye has not seen, nor ear heard, Nor have entered into the heart of man The things which God has prepared for those who love Him." (I Corinthians 2:9 NKJV)
God is good and He is much more than the best deal we could ever find. He is our only hope for eternity. He is not just a refuge for the troubles we face now, He is our refuge for the next life as well. Trust Him and realize that you get more than just a couple of scoop fulls of ice cream- you get a good God that is there for you for forever into the future.
Saddle Pass & A Narrow Gate-8-16-20
We have four boys and they love to climb and hike, so when we found Saddle Pass Trail we were excited. The trail is located in the Badlands of South Dakota near the town of Interior. The modern road that most tourists take goes past a parking area that is just below the pass.
We saw the beautiful scenery and decided to stop, not knowing that the trail headed up this pass. As we set out on the trail, we saw a sign that explained the history of the pass. Before the modern roads were built, this trail was used as a shortcut to get to the town of interior. The early settlers would have to dismount and lead their horses down this steep path.
As we climbed we questioned whether just any horse could navigate this trail. Although it was only moderately difficult for our two legs, we often had to use our arms as well. Once at the top, we felt a sense of accomplishment. We had reached our destination without falling and without meeting any rattle snakes. We had proceeded with caution after seeing a warning sign about the danger of the snakes.
We were not the only ones to take our chances though. Others had set out on this trail as well. We met a number of people as we hiked and a friendly family had even taken a picture for us so we could have a photo of our whole family from the astounding heights we had conquered.
As we sat on our perch above the town of Interior, we could see our vehicle far below us. It was a reminder that our journey was not yet complete. We still had to get back.
The descent was nearly as difficult as the climb. Even on the smooth parts we had to be careful not to go too fast or we would gain too much momentum and would fall. At other times we had to carefully navigate slight drop offs.
We were thankful to get back to our vehicle with its air conditioning and comfortable seats. We were soon driving down a paved two lane road in comfort. There was definitely a contrast between our trip and that of the earlier settlers.
As I think of that narrow trail I think of the words of Jesus Christ where he says, "Enter by the narrow gate; for the gate is wide, and the way is broad that leads to destruction, and many are those who enter by it. "For the gate is small, and the way is narrow that leads to life, and few are those who find it." (Matthew 7:13-14 NASB)
Saddle pass is such a small trail that had it not been for the parking lot and the signs, we would have missed it. It was not really that difficult to navigate though. We just had to know the way. The same is true about the path to eternity with our Lord. Jesus said the gate is narrow, but He also told us the way. He said, "I am the way, and the truth, and the life; no one comes to the Father, but through Me." (John 14:6 NASB)
The gate of Jesus is small, but anyone can go through if they believe on Him. He promised, "All that the Father gives Me shall come to Me, and the one who comes to Me I will certainly not cast out." (John 6:37 NASB)
The difficult part is not that you have to crawl through a small gate. The difficult part is that you have to trust Jesus and His authority over your life enough to follow Him through that gate. Still, He is the only way. Follow Him.
There is a Lot of Good News 8-3-20
I looked over the headlines on a past issue of our local paper. One of the headlines read, "Experts Express Optimism On Future of Small Towns During Virtual Town Hall Discussion." Another stated, "Canton Helping Canton, We Are In This Together." The front page had an article about a new business that was opening in Canton." The back page had pictures of locals enjoying an open air market. It was encouraging to look at the Sioux Valley News because it was filled with good news.
This small town paper stood out because good news is so rare lately. I looked at some online news sources and I had to look hard to find good news. Bad news was easy to find.
When we are discouraged it is good to have a paper like the Sioux Valley News around. It is also good to have my Bible near by. I love reading through the pages of scripture and seeing the happy endings in spite of the tragedy. Joseph is sold into slavery by his own brothers, but then rises to a high position and is able to rescue those same brothers and their families from a famine. Job loses nearly everything but in the end has more than he started with. Jesus dies for our sins, but then comes to life again.
No doubt there is some bad news in the Bible. Romans 6:23 warns us that the wages of sin is death. That is only part of the story though. The rest of the verse tells us that the gift of God is eternal life through Jesus Christ our Lord.
At the beginning of the book of Romans, we are told that the letter of Romans is about the gospel. The Greek word translated "gospel" literally means the good message or the good news. Often when people hear the word, "gospel," they think of truth or even the plan of salvation from God. Although God's salvation through the death, burial, and resurrection of Christ is good news for the sinner, there is even more good news in the scriptures. The good news includes the truth that God loves us so much that He sent His son that whoever believes in Him should not perish but have everlasting life (John 3:16). The good news includes the fact that God is not just our all powerful creator, but He also knows the very hairs of our head and is loving, patient, and merciful.
The scriptures are full of good news and that good news leads people who are far from God to God. Romans 1:16 says, "For I am not ashamed of the gospel, for it is the power of God for salvation to everyone who believes, to the Jew first and also to the Greek." (NASB) The good news (gospel) is the power of God to bring people to salvation as they believe in Jesus Christ as Lord and savior.
As Christians we have a lot of good news about God. Let us share that good news with others so that they might have hope. As others become assured of the good news about God then faith is developed. Hebrews 11:1 tells us, "Now faith is the assurance of things hoped for, the conviction of things not seen." (NASB) In order to develop faith with conviction we need to grasp the good news of God. For others to have that faith they must hear the good news about God. Our God is good and that is good news. There is a lot of good news about God. Let us share that good news as we let our lights shine.
Let That Cat Cross My Path 7-16-20
As I sat visiting with my aunt and her husband, my son played with their cat. It was a friendly cat and it was black. It was a hot day, but the cat did not seem to mind the sun. Instead it rolled on its back and waited to be pet.
As we got up to leave there was a light hearted comment about making sure that the cat did not cross our path. I kind of chuckled as someone made a comment about not believing in such superstitions. I assured them that I did not believe that the black cat crossing my path would be problem. I then went on to say that even if it were true I was not worried.
As a believer in the sovereignty of God, I am not a promoter of luck. I did however relay how what some may regard as bad luck had recently turned out good.
A few years ago I was driving down the interstate pulling a trailer with my mini-excavator. Working as a pastor is not my only job. As I looked in the mirror I could see a cloud of oil vapor. I quickly pulled to an off ramp and realized that an o-ring on the pickup was leaking oil. Thankfully I had stopped before the oil level had dropped below the safe level. That was good, not bad. Further, I was close to home and my wife was able to bring the part and we fixed it right there.
If that were the end of the story we could still say that things worked out in the end, but the story gets even better. A farmer who lived near by stopped to see if we needed help. He saw the excavator and realized that I did farm drainage work. He got my number and ended up calling me to do some work for him. A year later he had me do more work. Next year he wants me to do even more. In addition his hired man and his neighbor also want me to do some work for them.
Now not only do I have new customers, I have new friends. The profit I made from the jobs I have done so far is far greater than the repair expense and time lost on my pickup. The perceived "bad luck" of the pickup breakdown turned out to be good.
I recently wrote about having flat tires and meeting a new friend. I told my aunt that I was not worried about the black cat because it seems like even when bad things happen to me it ends up working out eventually. Romans 5:3-5 says, "And not only this, but we also exult in our tribulations, knowing that tribulation brings about perseverance; and perseverance, proven character; and proven character, hope; and hope does not disappoint, because the love of God has been poured out within our hearts through the Holy Spirit who was given to us." (NASB)
It is fun when we can look back on our trials and see how God was actually pouring his love on us even though we did not see it at the time.
I do not know what trial will challenge us next, but I hope I can approach it with faith, knowing that I will not be alone. I pray that it will help me persevere and build my character realizing that I have hope (the idea of full assurance) that God will not forget His love for me. I know that even when I am disappointed with my circumstances, I should not be disappointed with God or His love for me.
I do not have to worry about black cats or bad stuff happening to me. I understand that bad things will happen, but that is okay. I can just pet the cat as I pray.
Power In the Clouds 7-3-20
When I was a little kid, I thought it would be fun to sit on a cloud. I could enjoy the soft perch and look down on the beautiful scenery below. Of course I would have to be careful not to fall off. As I got older, not only did my respect for heights put a damper on that fantasy, but I also learned that fog was simply a cloud on the ground and that the cloud would not hold me.
Looking back at my early childhood I have to wonder how much my 4 year old mind had been influenced by cartoons. In these make believe worlds, people would come in contact with angles upon clouds and may even meet a godlike figure. As I got older I realized that when God became a man he did actually walk on water. We do not have a record of Jesus ever walking on a cloud but we do have a record of God in a cloud. Exodus 13:21 tells us, "And the LORD went before them by day in a pillar of a cloud, to lead them the way." In Exodus 16:10 we are told that the glory of the Lord appeared in the cloud.
Then in Exodus 34 we actually see God coming in the cloud and standing before Moses. "And the LORD descended in the cloud and stood there with him as he called upon the name of the LORD. Then the LORD passed by in front of him and proclaimed, "The LORD, the LORD God, compassionate and gracious, slow to anger, and abounding in lovingkindness and truth;" (Exodus 34:5-6 NASB)
Although God's love and kindness is expressed in the verse, he also warns of the consequences of sin later in the same passage This should not surprise us because right after the world wide flood that was a global consequence for sin, God sent a symbol of mercy in the clouds as He gave us the rainbow- a promise that a flood would never again cover the whole earth.
Sadly the cartoon versions of God on the clouds have too easily distracted us from the true relationship of God with the clouds. Notice that the verses in Exodus show God's power in the clouds. After witnessing some powerful thunderstorms, I can understand the connection between clouds and power. Psalm 104:3 tells us that God makes the clouds His chariot. Rather than the cartoon version of the cloud being a fluffy couch, the scriptures show that the cloud is a powerful vehicle for God's power.
As I hear the thunder and watch the lightning, it is easy for me to tremble. If I look to the clouds and see their power and then the weather radio gives out a warning I tremble even more. The clouds are a reminder that we should tremble before the power of God. The clouds remind me of something else though. God is merciful. He sent a rainbow and in the Old Testament we read that the cloud where He dwelt was above the mercy seat. That reminds me that God is a God of mercy.
Finally, clouds remind us of His future judgment and mercy as Christ returns. "And then they will see THE SON OF MAN COMING IN A CLOUD with power and great glory. "But when these things begin to take place, straighten up and lift up your heads, because your redemption is drawing near." (Luke 21:27-28 NASB)
As we see the storms this summer, let the clouds remind us of God's power. Rather than resisting His power, look to Him for mercy.
A Slow Drive To Blessings 6-19-20

I love the interstate. At South Dakota speeds we can travel 20 miles in 15 minutes. There are no stop signs to slow us down. It is a quick and efficient way to get from point "A" to point "B". There are times however that it is nice to slow down a bit.
Recently my son and I took a drive with a farm tractor. Twenty miles took about an hour. It was a much slower pace. We were able to watch a farmer digging a waterway by hand. We didn't just see him out in the field, we had time to watch what he was doing. On one such drive we watched a raccoon run across a field but also had the vantage point and time to see that it crawled into a culvert as we came closer.
Our slower pace allowed us to see so much that we otherwise would have missed. Sometimes it is good to slow down and enjoy the beauty of God's creation. Sometimes we are forced to slow down even more. As we drove, the trailer we were pulling had 2 flat tires. We were going so slow we did not even notice. We did however notice another farmer working on a sprayer in the farmyard we were approaching. He noticed our flat tires. We smiled and waved as we went by- oblivious to problem following us.
Rather than returning our smile and wave, his hand made a quick pointing motion as he observed our problem. Once I looked back I realized what had happened and quickly pulled to the side of the road. He allowed us to park in the farmyard until we could get the tires fixed.
It was the next day before we were able to return with replacement wheels and tires. An hour drive had turned into a whole day delay. Our plans had been changed. The day before we were not expecting to be replacing tires on that day. I had planned my schedule for that week, but the schedule had been altered. I cannot help but think of James 4:13-14, "Come now, you who say, "Today or tomorrow, we shall go to such and such a city, and spend a year there and engage in business and make a profit." Yet you do not know what your life will be like tomorrow. You are just a vapor that appears for a little while and then vanishes away." (NASB)
No matter how slow we drive, our lives go by quickly. The next verse says, "Instead, you ought to say, 'If the Lord wills, we shall live and also do this or that.'" (James 4:15 NASB) Sometimes God has other plans for us.
That week His plans included flat tires. They also included a farmer who was fixing his sprayer. As we replaced the tires he came over and talked with us. I found out that we were close to the same age and that we were both Christians. Although we had grown up hours from each other, we had both taken the same Bible Instruction Course as kids. Not only did we share a common faith, but we were now able to share a new friendship.
Through the years I have learned that friends are more valuable than tires or time. If God's plans slow us down to bring new friends into our lives, we should view that as a great blessing.
Praying For Our Enemies 6-7-20

My 12 year old son said, "I realize I really need God's help to pray for that police officer." As upset as he was at that man, he still wanted to pray for him, but needed God's help to do it. What a reminder of how much we need God's mercy and His help to be merciful ourselves.
About a week earlier this son had been asking me a lot of questions about prayer. He had been spending a lot of time praying, and was explaining how he came up with subjects to pray about. He even talked about singing songs in prayer. We talked about how many of the Psalms are prayer songs. I felt like I was learning as much as he was as I listened to him.
Then he told me about praying for the officer. I could understand how hard it would be to pray that prayer. I have had to pray similar prayers throughout my life.
When I was in high school, there was another student in the school that was a real jerk- actually there were a number of them, but one in particular that I had trouble getting along with. He had trouble getting along with others as well.
After he graduated, I do not remember seeing him again, but I heard that he had gotten involved with drugs. I have to admit that I do not remember any pleasant memories of this person, but he does come to my mind from time to time. As he does, I usually pray for him. At first, it was not easy. As time has gone by however, it has become a habit. I pray that after all these years he has become a changed person and has blessed many lives.
As I think of the drug use, I cannot help but wonder if he was struggling with things that the rest of us had no idea about. Was his bullying because of his own insecurities? Was he an abuse victim himself? Decades later I find myself having compassion for him even though I would never condone his behavior and his hateful actions toward others.
We do not have to excuse evil in order to pray for others. Jesus told us, "But I say to you, love your enemies, bless those who curse you, do good to those who hate you, and pray for those who spitefully use you and persecute you," (Matthew 5:44 NKJV)
There is another passage that applies even more specifically to my son's prayer. The police officer did what he did while exercising his authority. Accountability must come with authority and I pray justice is served, but we are also reminded to pray for those in authority. "Therefore I exhort first of all that supplications, prayers, intercessions, and giving of thanks be made for all men, for kings and all who are in authority, that we may lead a quiet and peaceable life in all godliness and reverence. For this is good and acceptable in the sight of God our Savior, who desires all men to be saved and to come to the knowledge of the truth." (I Timothy 2:1-4 NKJV)
As hard as it is to pray for some people, I am reminded that Jesus did not just pray for His enemies, He died for them.
Like a Frustrated Horse 5-22-20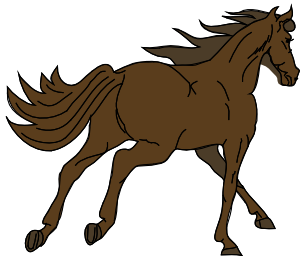 When I was a teenager, I rode a beautiful dun mare along the edge of the road. She had never bucked, but was still not a seasoned riding horse. Not only was she just getting used to having a saddle and a person on her back, she was getting used to being ridden in unfamiliar surroundings. Looking back, it must have been both exciting and a bit stressful for her to go on these adventures.
On one such day, as we rode along the edge of the road, she would turn her head and twitch her ears as a car would go past. She had seen cars before, but these were new surroundings. Soon a motorcycle was coming down the road. She raised her head and picked up her step as this two wheeled machine came towards her with a rider on its back. Just as it came even with her, the rider shifted down and laid into the throttle. The machine made a threatening noise that caused the horse to shudder from top to bottom.
I could tell that she wanted to run, but I held her back. She did not run or buck, but I could feel the tension inside her as I sat upon her back. The feeling came though the saddle and up each of the reins. She was feeling panic and wanted to do what her instincts told her to do. She wanted to run. There was a problem though. I had come between her and her instincts and would not allow her to do what she wanted to do in order to relive her stress.
We continued on the same direction at a slow pace until we met another car. The tension was still there. Before the motorcycle incident, she had noticed the cars but was not panicked by them. That had changed. Her stress had not been relieved and she exploded. Suddenly I was not able to keep her under control. Soon I was on the ground and she was headed back to the barn.
If I had simply taken her out in the field and let her run after the motorcycle incident, she could have burned off her tension. She would have known that I would allow her to get away from danger. As time passed I could have then trained her that she does not have to run every time a noise happens. She was not ready for that yet. She and I both had a lot to learn.
As a pastor, I sometimes notice something similar happening in the pews. Instead of trying to wrangle a young horse, parents are trying to corral their toddlers. Like the horse, toddlers quickly feel the pent up frustration as they feel restricted. They are much less likely to explode if they are given a little room to run. I noticed that when we had wider aisles between the rows of chairs. The littlest kids seemed so much calmer. They were able to walk around in the isle in front of their parents and even get down on the ground and move.
I told an older pastor about this and he went on to inform me that in the 1700's (he is not quite that old, but he had heard about it) some of the churches had the pews facing each other and then had a door on the end. This allowed the children to essentially have a supervised play pen within the pews.
Colossians 3:21 says, "Fathers, do not exasperate your children, that they may not lose heart." (NASB) I learned how easy it was to exasperate a young horse and how doing so actually caused me to lose control of the situation. As I learn from the Christians from 300 years ago, I understand as well that exasperating our children and expecting them to sit perfectly still at all times can also backfire. Let us expect that our kids eventually learn to sit still, but let us not cause unnecessary frustration for them until they are old enough to understand and and have the maturity to follow through. Usually that doesn't happen until they are about 5 years old.
Signals that Shape Virtue 5-8-20
When I was a child I had a very talented phy ed teacher. He came up with a lot of really neat games. One of my favorite games was "steal the bacon." Hockey sticks were used as "bacon" and were placed in a marked off area under the basket ball hoops on each end of the court. Once the half court line was crossed you were on the opposing team's side and if you were tagged you had to go to jail. The jail was the out of bounds line behind the "bacon." You could get out of jail if a teammate tagged you without getting tagged themselves. The object of the game was to steal all the other team's "bacon" before they stole yours.
As these games were developed by our teacher, he would often tweak the rules as he went. Since our teacher was the one making the game, he had the right to make the rules.
We did not always like his rules and sometimes we even resented them. Still those rules brought stability and were much better than the games at recess that were largely unsupervised. During those times it was not unusual for one of the children to want to change the rules. The problem was that others did not agree with those rule changes. Further the rule changes were often for selfish reasons.
I am no longer a child playing during recess, but as I interact with other adults on social media, I sometimes feel a sense of deja vu. Rather than trying to change the rules about stealing the bacon, it seems that some want to make their own rules about what is right and what is wrong. In fact the term "virtue signaling" has developed as way to share frustration with this phenomena.
As a Christian, I am all in favor of reminding people to live lives of virtue. Philippians 4:8 says, "Finally, brethren, whatever things are true, whatever things are noble, whatever things are just, whatever things are pure, whatever things are lovely, whatever things are of good report, if there is any virtue and if there is anything praiseworthy--meditate on these things." (NKJV)
The problem is not in reminding people of the importance of virtue. The problem is that we as a society are not able to agree about what positions are virtuous and which ones are not. I feel like we need the teacher to step in and to tell us which rules to follow.
Fortunately we have such a teacher. He cares about us even more than any teacher we have ever had. He cares about us so much that he went to the cross and died for our sins. That teacher is Jesus Christ. As God, he has the authority to set the rules and to tell us what they are. Some do not want to accept his authority or his rules, but if we reject his rules, why should we accept theirs?
An ordered society needs to have someone setting some basic rules. I want that somebody to be God. If someone other than God makes all the rules, it will be too easy for the rules to be made for selfish purposes.
Jesus warned about getting our rules from man rather than God. "'BUT IN VAIN DO THEY WORSHIP ME, TEACHING AS DOCTRINES THE PRECEPTS OF MEN.' "Neglecting the commandment of God, you hold to the tradition of men." (Mark 7:7-8 NASB)
For years we have warned about legalism from within the church, but we are also seeing legalism from outside the church. Although we should have rules and virtue within an ordered society, let us make sure that those standards are coming from God and not from some condescending signals apart from God.
Donuts With Dad's Truck 4-25-20
It will be a few years before my son is old enough to drive on South Dakota roads, but I want him to have some driving experience before that time comes. While working in the field, I had him move the pickup. I looked up from my work to see the pickup driving much too fast in a tight circle with dirt flying up from the wheels. I quickly grabbed my walkie talkie and and said, "knock it off or you won't be driving that truck again."
It was a beautiful spring day. The wind was blowing, the sun was out, and the temperature was in the low 70's. I was glad to be outside. As a bi-vocational pastor, I get to work on drainage challenges in farm fields. My son came out to help me. I joked with my wife that I thought he was auditioning to take over the business since he was being so helpful. That was before he started doing donuts.
Then I saw the 4wd pickup flying through the field and I needed to use the radio to reign him in. As soon I gave my rebuke, the truck slowed down and he drove like he was supposed to drive. Once he parked the truck he got out and stood beside it with a sheepish look on his face.
I informed him that his wild driving was unacceptable behavior and he was not to do it again. I warned of the dangers to his safety as well as the unneeded abuse to the truck. No punishment was given. None was needed. I needed to give him the warning not to do it again, but I realized I had not told him he was not allowed to do what he had done.
In other words, he had not disobeyed me. In fact, as soon as he heard my warning over his walkie talkie, he instantly did obey. That deserved a commendation rather than a punishment. Fortunately this time I recognized that. I do not always see those things however.
There have been times when I have not been so reasonable with my children. The next day my older son was helping me. I rebuked him for going and sitting in the vehicle when he was supposed to be helping me. I laid into him pretty hard. He was crushed and explained that he went to the vehicle because usually the next step in the process of the job we were doing was to move the trailer with that truck and he did not want me to have to wait for him. He was correct and I had to apologize.
Parenting is not always easy. Ephesians 6:4 warns, "And, fathers, do not provoke your children to anger; but bring them up in the discipline and instruction of the Lord." (NASB) I want my boys to understand my expectations for them, but more importantly I want them to understand and obey God's expectations for them.
I have not been a perfect father and they have not been perfect sons. I had to apologize to my oldest son and I am thankful that he forgave me. I have also had to forgive them when they have done wrong. We have all had to apply Ephesians 4:32, "Eph 4:32 And be kind to one another, tender-hearted, forgiving each other, just as God in Christ also has forgiven you." (NASB)
When I consider how much grace God as shown us as we sort out his expectations for our lives, I realize how much grace we must show to one another. I also realize that God does have expectations for our lives and that He makes them clear in His word. Just like I do not want my boys to ignore me, we should not ignore God either. God has not told us not to do donuts out in the field, but we should not neglect what He has told us either.
The Restaurant of Love 4-10-20
We found a new restaurant last week. It was literally in our back yard- literally. Our 9 year old son, decided it would be a good idea to grill some pork chops. His brothers, ages 8-12, had joined in the effort. One of the boys came into my office and said that they were ready for their mother and I to come to the back yard, but we had to come out at the same time.
I realized that something was afoot since he seemed to have a bit of a twinkle in his eye. We looked out our back window. We could see the boys hovered around a card table that they had set up near the grill. Farther away in the back yard, they had set up a couple of saw horses with a sheet of wood over the top held in place by a C clamp. Two chairs were available for seating at the saw horse table.
As we stepped onto the back step, we were greeted into our backyard and escorted to our special table. Although the seating arrangement was a bit primitive, it was just the two of us. That was quite special. Still, we could see that much was abuzz on the other side of the backyard fence where the grill was set up.
Our oldest son approached us with a clipboard and two handmade menus. A list of available food options with pictures drawn were listed. We could have pork chops, carrots, onions, and either a sweet potato or regular potato. We each selected everything offered other than I chose the potato and Crystal chose the sweet potato.
We could see our 9 year old manning the grill as the 8 and 11 year old boys delivered the food to our table. We had each been provided a glass of water as well. I had put on a coat since it was a bit cool out. One of our servers noticed that my wife was a bit cold and quickly retrieved a blanket for her.
As we enjoyed our wonderful date, we realized that the food was actually magnificent. They had done an excellent job. They had gotten pointers on grilling from our next door neighbor across the other fence. It was one of the best dates we have had In a long time.
Not every day has gone that smoothly at the Miller household though. The boys have sometimes gotten frustrated at being cooped up and not being able to see many of their friends. Crystal and I have as well. Still our boys taught us a valuable lesson during these challenging times. Sometimes we need to take the focus off our ourselves and instead look to serving others.
Philippians 2:4 says, "do not merely look out for your own personal interests, but also for the interests of others." NASB) Our boys did that. The Philippians passage however continues. It gives an example of someone who did put others ahead of himself. His name is Jesus Christ. Consider the next verses,
"Let this mind be in you which was also in Christ Jesus, who, being in the form of God, did not consider it robbery to be equal with God, but made Himself of no reputation, taking the form of a bondservant, and coming in the likeness of men. And being found in appearance as a man, He humbled Himself and became obedient to the point of death, even the death of the cross." (Philippians 2:5-8 NKJV)
Even though Jesus is God, he put our interests ahead of his own and humbled himself. He set a wonderful example and died for us. He is not dead though. He is alive and I want to serve Him.
As we put others ahead of ourselves, lest us make sure we put Christ first.
The Gifted Blessings 3-27-20
Our phone rang. We were told there was a box of candy on our deck. As my wife went to retrieve it the people on the other end of the phone line were sitting in their vehicle at the end of our driveway waving at us. Earlier another couple had dropped an ice cream pail with soup in it on our driveway and waved as our boys went out to retrieve it. Soon a pie and more soup were dropped off. We also received ice cream, pop, and groceries- including some homemade applesauce. We already had plenty of toilet paper.
Our family had been sick and we decided to self quarantine. Our family and friends quickly learned about it and poured their love upon us. 1 John 3:18 says, "Little children, let us not love with word or with tongue, but in deed and truth." (NASB)
We got to witness the love of others and it helped us out a lot. For years I have heard people say things like, "if you need anything just let us know." Of course that is the polite thing to say and usually saying such things holds little risk since many of the people around here don't often ask for help. Many of our friends however stepped up before we even asked them. Those who we did ask actually went over and above what we asked for.
Years before I became a pastor I was spending a lot of time volunteering at church. I was single at the time, so I could afford to do it, but for a time, I was putting in as much time there as if it were a full time job. I wanted to give and felt it was a blessing to do it. One day a man met me outside of church and wanted to hand me some money for the time I had put in. I refused it. I did not need it. He looked sad as I did so. Another friend saw what was happening and told me that I was depriving our friend of a blessing by not accepting his gift. I realized I had been wrong in not taking it.
Much of my refusal to take the gift had been rooted not just in my lack of need, but also in my pride. Even if I did not need it I could graciously take the gift and then pass it on to someone else. A doctor named Luke wrote the book of Acts. He reminds us in, Ac 20:35 "In everything I showed you that by working hard in this manner you must help the weak and remember the words of the Lord Jesus, that He Himself said, 'It is more blessed to give than to receive.'" (NASB)
Knowing that it is more blessed to give than to receive, I can understand all the smiles we saw from the vehicles in our driveway. Their joy was an uplift to us, but we could tell that their joy was not fake. They really were feeling blessed.
It is fun watching people open packages at Christmas time, but the people in our driveway looked way more excited and happy about helping us than what most people do as they unwrap their gifts.
In the days ahead I expect a number of us will be facing new challenges. I understand that there are some who are always taking advantage of others, and many fear becoming like them. Let us be careful that we not overcompensate in the other direction and not take the help that many really desire to give. Not everyone has lost their jobs. Many will have the ability to share and will want to do so. Let us not be too proud to let others have a blessing by graciously accepting their help.
We are so thankful for God's provision to us through these wonderful people. We are also thankful for the joy they got in helping us.
It's Not Over Yet 3-13-20
As I drove into my hometown on a beautiful March morning I could see a fire truck sitting on the side of the road with it's flashers on. Before long, every intersection along that road would be blocked by fire trucks from across multiple counties.
As I drove by my old High School, I saw a large firefighting ladder truck with the ladder extended over main street. From that ladder hung a huge American Flag with the stars and stripes blowing in the wind. Any car that traveled on that street had to pass under that flag.
We crossed main street and proceeded to our destination- a church that was much too small to hold all the people that would be arriving. As we looked up the hill from the church, we could see firetrucks taking up multiple lanes. The church was filled with firefighters in uniform, but they were not wearing their firefighting gear. There was no fire to fight. Instead there were tears.
There was another truck parked outside the church as well. A white semi that had been driven by a man that so many in the community were remembering.
The man was more than someone who had driven a white truck and had worn a fireman's uniform. He was someone who had spent time with people. He was part of a community. He had not yet reached 50 years of age when his life ended, but in that short time he had touched many lives. He was more than a volunteer fireman, he was a volunteer at heart. He was willing to help others,
Matthew 22:37-40 has these words, "Jesus said to him," 'You shall love the LORD your God with all your heart, with all your soul, and with all your mind.' "This is the first and great commandment. "And the second is like it: 'You shall love your neighbor as yourself.' "On these two commandments hang all the Law and the Prophets."
During the eulogy we heard of his love for others. During the message we heard of his salvation through Christ. What really matters in a life are not the firetrucks and flags, but the love for God and others and a trust in Christ.
The man we were remembering had been to the doctor, but so have so many of us. It was hard knowing that he had eventually taken his last breath.
As we left the church we joined a procession of firetrucks and vehicles filled with mourners. The highway that went past the cemetery had been shut down just for this occasion. As we proceeded to the graveside a different firetruck had been placed at each intersection reminding us of over 2 decades of service as a volunteer fireman by a man who would be missed.
Proverbs 22:1 says, "A good name is to be chosen rather than great riches, Loving favor rather than silver and gold." The man who was remembered that sad March day, was not perfect. But the testimony of his community showed that he left this world with something precious- a good name that will not be forgotten.
It is even more important that we not forget that we must not leave this world without the salvation of the one who is perfect. He loved us so much that He gave His life for the whole world. Let us love Christ and others as we trust His loving payment for our sins. Then we can know that if we do trust Christ it will not be all over at the end of a magnificent funeral processional. Eternal life with the Lord will await us. "For God so loved the world, that he gave his only begotten Son, that whosoever believeth in him should not perish, but have everlasting life." John 3:16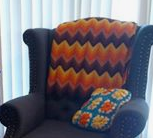 Light in Grandma's Afghan 2-29-2020
My Grandma Miller spent a lot of time with her yarn and crochet hook. She made my folks a beautiful afghan that they draped over their couch. After a few years, they got a new couch. It was the 1970's and the flower pattern of the new couch was no longer complimented by the the striped afghan the way the plain brown couch had been.
Soon the afghan was packed away and I forgot that my folks even had it. Grandma had made another afghan a few years later. That one did not match any of our couches, but it was just the right size for us kids while we were small. It soon became a favorite to cover up with on a cool day as we watched TV. That afghan was well used and well worn. It had been washed and stretched so often that it barely resembled its original condition. Still it somehow survived decades of use and storage.